BBQ Catering Toronto
Nothing beats the tantalizing aroma and mouth-watering taste of superbly cooked BBQ, especially when it's expertly prepared by Toronto's leading provider – The BBQ Gourmet. Specializing in BBQ Catering in Toronto, The BBQ Gourmet brings a unique touch of smoked BBQ to your events, leaving a memorable taste in every guest's mouth.
When it comes to BBQ Catering Toronto, The BBQ Gourmet stands out for their passion and dedication to offering unrivaled BBQ experience. They have honed their craft, creating delicious and unique BBQ offerings that will surely leave you yearning for more. With their professionalism and exceptional services, your search for the best Toronto catering ends here.
The BBB Gourmet prides itself on delivering top-notch BBQ catering services in Toronto. Each event is treated with meticulous attention to detail, ensuring that your guests enjoy the best BBQ in town. Their team of experienced chefs uses only the highest quality, locally sourced ingredients. They put their heart and soul into every dish they prepare, resulting in an explosion of flavours that will satisfy even the most discerning BBQ lover.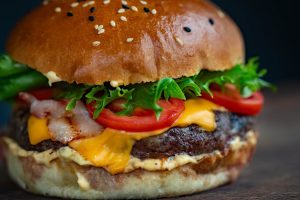 The BBQ Gourmet
Whether you are planning a corporate event, a wedding or simply a backyard party, The BBQ Gourmet promises an unforgettable smoked BBQ experience. Their menu boasts an array of delectable dishes that cater to a variety of tastes. From succulent smoked chicken to tender ribs and juicy burgers, there's something for everyone.
In Toronto, catering has never been more exciting. The BBQ Gourmet goes above and beyond to transform your events into a gastronomic extravaganza. Their team collaborates closely with clients to create a custom menu that meets specific needs and preferences.
Besides offering a variety of delicious BBQ dishes, The BBQ Gourmet also provides exceptional customer service. They understand that every event is unique, and they are committed to making your occasion not only memorable but also stress-free. With their full-service BBQ catering, they take care of everything from setup to clean-up, allowing you to focus on your guests and enjoy the event fully.
Toronto Catering
BBQ events in Toronto have gained significant popularity, and The BBQ Gourmet is at the forefront of this culinary movement. They have successfully catered to numerous events across Toronto, earning a reputation for their remarkable quality and service. Their commitment to delivering a unique BBQ experience has not only made them a favourite among BBQ enthusiasts but also one of the top choices for BBQ catering in Toronto.
With The BBQ Gourmet, your guests will savour the taste of the best BBQ in Toronto. It's not just about providing food for an event, it's about creating an unforgettable culinary experience. They merge the art of traditional BBQ cooking with modern flavours and techniques to offer a BBQ feast like no other.
In conclusion, if you're searching for BBQ catering services in Toronto that offer quality, variety, and an unforgettable experience, look no further than The BBQ Gourmet. They are more than just a BBQ catering company. They are your partners in making your event a memorable one. With their exceptional services, The BBQ Gourmet takes BBQ Catering Toronto to the next level.
BBQ Events Toronto
So, the next time you're planning an event, let The BBQ Gourmet take care of the food. They guarantee that their mouth-watering BBQ will be the highlight of your event. Choose The BBQ Gourmet for your BBQ catering needs in Toronto, and let your guests savour the best BBQ they will ever taste.
Remember, a great event starts with great food. And when it comes to BBQ, no one does it better than The BBQ Gourmet. The BBQ Gourmet – your number one choice for BBQ Catering in Toronto. From the quality of their food to their exceptional service, they offer a BBQ experience that is second to none.
With BBQ Gourmet, every bite is a taste of BBQ heaven. Let them bring the magic of BBQ to your next event.