Best Corporate Event Catering
If you're wondering, "Who is the best corporate event catering company?" then look no further than The BBQ Gourmet. With their unique blend of gourmet cuisine and the heart-warming flair of BBQ, they have quickly risen to the top of the corporate event catering world. Whether you're hosting a small business luncheon or a large-scale corporate gala, The BBQ Gourmet is a name you can trust for exceptional service and delectable food.
One of the primary factors that set The BBQ Gourmet apart from other event catering services is their dedication to quality. They are known for their gourmet catering, which means they never compromise on the taste and presentation of their food. With a team of highly skilled chefs who have expertise in various cuisines, they're always ready to deliver a memorable culinary experience that leaves everyone licking their fingers.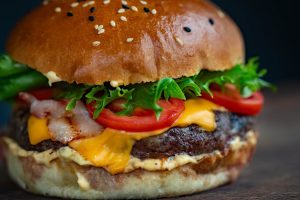 The BBQ Gourmet
Their unique selling point, however, is their mastery over BBQ. In an era where traditional event catering often leans toward the predictable, The BBQ Gourmet offers a breath of fresh air with their smoky, flavorful, and perfectly cooked BBQ. They have a variety of BBQ options to choose from, ensuring there's something for every palate.
The BBQ Gourmet's corporate catering services are known for their meticulous planning and execution. Whether you want a buffet-style meal or a formal sit-down dinner, they can cater to your needs. They are well-versed in managing corporate events of various scales, and they know how to deliver a smooth, hassle-free experience. Their team will handle everything from menu planning to cleanup, allowing you to focus on your event and guests.
One of the reasons why The BBQ Gourmet is considered the best corporate event catering company is their commitment to customer satisfaction. They understand the importance of impressing your guests and creating an unforgettable event. That's why they work closely with you to understand your needs and preferences. They take into consideration factors such as your company's culture, event theme, and dietary requirements of your guests to create a menu that's personalized and appealing.
Corporate Catering
In addition to their delicious food and excellent service, The BBQ Gourmet also shines in terms of their professionalism. They take their job seriously and strive to maintain a high level of professionalism at all times. They respect your time and space, arrive punctually, and ensure that everything runs smoothly. Their staff is well-trained and courteous, adding a touch of class to your event.
Moreover, The BBQ Gourmet is committed to sustainability and responsible business practices. They source their ingredients from local suppliers, reduce waste, and use eco-friendly packaging. By choosing them, you're not only getting top-quality catering services but also doing your bit for the environment.
Event Catering Services
In conclusion, if you're searching for the best corporate event catering services, The BBQ Gourmet should be at the top of your list. Their gourmet catering, BBQ expertise, exceptional service, and commitment to customer satisfaction set them apart from the rest. Whether it's a small office party or a grand corporate event, The BBQ Gourmet will make it an event to remember with their mouth-watering food and impeccable service. You can rest assured knowing your corporate event is in safe, capable, and delicious hands.
So, the answer to the question, "Who is the best corporate event catering company?" is undoubtedly, The BBQ Gourmet. Experience their exceptional service and savor their gourmet BBQ to understand why they're the best in the business. Plan your next corporate event with them and let your guests enjoy an unforgettable culinary journey.