Best BBQ Catering Company
When it comes to finding the best BBQ catering company in Toronto, the search can often feel overwhelming. However, one name consistently tops the list – The BBQ Gourmet. Offering quality BBQ catering services that are synonymous with delicious meals and successful events, The BBQ Gourmet has firmly established itself as Toronto's go-to choice. This article will delve into why The BBQ Gourmet deserves its title as the best BBQ catering company in Toronto.
Whether you're planning a birthday party, corporate event, or just a casual get-together with friends, having a professional catering service can take your event to new heights. Catering not only saves you the stress and hassle of cooking for large numbers, but also adds a touch of class and elegance to your event. And when it comes to BBQ catering, no one does it better than The BBQ Gourmet.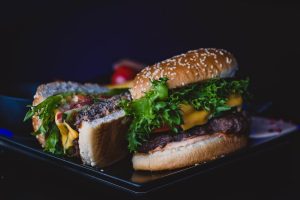 The BBQ Gourmet
The BBQ Gourmet has built a reputation for delivering mouth-watering BBQ dishes, cooked to perfection and served with a smile. Their menu is versatile and can cater to a wide range of tastes and dietary preferences – from traditional BBQ favorites like pulled pork and brisket to vegetarian options and delectable side dishes.
What sets The BBQ Gourmet apart from other BBQ catering services in Toronto is their unwavering commitment to quality. They source fresh and local ingredients, use traditional smoking methods, and ensure that each dish is cooked to perfection. Their expert chefs pay attention to every detail, from selecting the ideal wood for smoking to the perfect spice blend for their sauces. This meticulous approach to BBQ is what makes The BBQ Gourmet stand out and why they are considered the best in the business.
Another strong point of The BBQ Gourmet is their excellent customer service. From the moment you contact them, you are treated as a valued client. Their experienced event coordinators work closely with you to understand your needs and preferences, crafting a menu that perfectly aligns with your event theme and guest demographics. On the day of your event, their professional staff ensures everything runs smoothly, allowing you and your guests to enjoy the event with delicious BBQ.
Quality BBQ
Moreover, The BBQ Gourmet is not just about the food – it's about creating memorable experiences. They understand that a successful event is not just about satisfying appetites, but also about creating an atmosphere where guests can relax, have fun, and create lasting memories. That is why they go the extra mile to provide a comprehensive service that includes setting up, serving, and cleaning up, leaving you free to enjoy your event.
The BBQ Gourmet's reputation as Toronto's best BBQ catering company has been confirmed by numerous positive reviews and testimonials from satisfied customers. Clients rave about the quality of the food, the professionalism of the staff, and the overall experience of working with The BBQ Gourmet.
In a city as diverse and vibrant as Toronto, finding the best BBQ catering service might seem like a daunting task. However, The BBQ Gourmet has clearly risen to the challenge. Leveraging their expertise in BBQ, commitment to quality, and exceptional customer service, they have created a unique BBQ experience that is hard to beat.
BBQ Catering Services
In conclusion, when it comes to BBQ catering in Toronto, The BBQ Gourmet is a clear winner. Their combination of quality food, excellent service, and a genuine passion for BBQ solidify their position as the best BBQ catering company in Toronto. Whether you're planning a large corporate event or a small backyard gathering, they are the perfect choice to take your event to the next level.
Remember to keep The BBQ Gourmet in mind next time you search for the best BBQ catering in Toronto, because they truly are the best in business. Your guests will thank you, and your event will be the talk of the town.