Best BBQ Caterer
Whether you're planning a family reunion, a company picnic, or a backyard bash, food is a key component of any event. But not just any food. You're looking for smoky, juicy, finger-licking good barbecue. So, the question that arises is, "Who is the Best BBQ Caterer?" The answer – The BBQ Gourmet.
Choosing The BBQ Gourmet as your top BBQ Caterer ensures quality, variety, and a meal that your guests will not soon forget. With a reputation for gourmet BBQ catering services, they've carved a niche in the catering sphere, offering unique flavors that leave a lasting impression.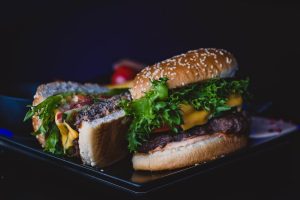 The BBQ Gourmet
The BBQ Gourmet's expansive menu is one of the many reasons they're the best BBQ caterer in the business. From succulent slow-roasted ribs smothered in a tangy, sweet sauce, to juicy pulled pork, slow-cooked to perfection, their range of mouthwatering dishes are a testament to their dedicated pursuit of BBQ mastery.
The BBQ Gourmet's commitment to quality is evident in their selection of premium meats and fresh ingredients. Each dish is meticulously prepared and smoked to perfection to bring out the natural flavors while infusing a unique smoky touch. Their dedication to sourcing the best ingredients and their innovative grilling techniques set them apart from other catering services, making them the top BBQ caterer in the industry.
But it's not just about the food. The BBQ Gourmet also prides itself on their superior customer service. They understand that every event is unique and requires individual attention. Their team of skilled professionals is dedicated to providing a personalized experience, paying attention to the smallest details to ensure your event is a roaring success.
Top BBQ Caterer
Their flexibility and adaptability have made them a favorite choice among clients. Whether you're hosting a small gathering or a large corporate event, The BBQ Gourmet can scale their services to meet your needs. They also offer a variety of menu options to cater to different dietary preferences and restrictions, proving once again why they're the best BBQ caterer around.
Moreover, their expertise extends beyond just cooking. The BBQ Gourmet also offers event planning services, guiding you through every step of the process. From helping you choose the perfect menu to setting up and cleaning up after the event, their all-inclusive service ensures a stress-free experience.
Their gourmet BBQ isn't just limited to traditional American-style barbecue. The BBQ Gourmet also offers a range of international flavors. From Caribbean jerk chicken to Korean BBQ ribs, their menu is a global culinary adventure, further establishing their place as the best BBQ caterer.
BBQ Event Catering
When it comes to pricing, The BBQ Gourmet offers competitive rates without compromising on the quality of service or food. They believe that gourmet BBQ should be accessible to everyone and work hard to provide value for every dollar spent.
In conclusion, if you've been asking yourself, "Who is the Best BBQ Caterer?" The answer is undoubtedly The BBQ Gourmet. With their unrivaled blend of quality food, exceptional service, and thorough event planning, they truly stand out in the BBQ catering industry. The BBQ Gourmet guarantees a memorable, gourmet BBQ experience that will leave your guests raving long after the event. So why settle for anything less than the best? Choose The BBQ Gourmet for your next event and experience the difference.