Wedding Food Truck Caterer
Your wedding is not only the most vital day of your life but also an event where you want every detail to be perfect. Among these details, the choice of wedding food is paramount. The trend of hiring a Wedding Food Truck Caterer has gained significant popularity in recent years, particularly when the caterer is The BBQ Gourmet.
The BBQ Gourmet is an exceptional Wedding Food Truck Caterer that offers a unique catering experience bringing a touch of gourmet street food to your special day. BBQ Gourmet not only provides an array of delicious menu options but also offers a unique and fun dining experience to your guests. Let's delve into the world of The BBQ Gourmet and why it's the perfect choice for your special day.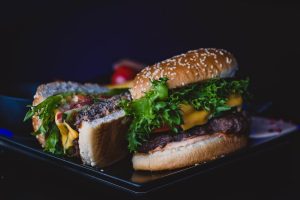 The BBQ Gourmet
The BBQ Gourmet stands as one of the top BBQ Catering Services in the industry. The gourmet food truck brings its own unique charm to your wedding, delivering a casual yet sophisticated dining experience that will leave your guests impressed. Their dedicated team of chefs and staff are passionate about serving mouth-watering BBQ delicacies, ensuring a memorable food experience that complements the essence of your wedding.
The variety offered by BBQ Gourmet is vast and exciting. Whether it's a succulent brisket, juicy pulled pork, or smoky ribs, their BBQ Wedding Menu guarantees to tantalize the taste buds of your guests. A Food Truck Rental for Wedding from BBQ Gourmet offers a wide range of menu options that can be customized to suit the theme of your wedding, dietary preferences, and budget.
Choosing a Wedding Food Truck Caterer like The BBQ Gourmet for your outdoor wedding can help you create a more relaxed and informal atmosphere. Your guests will love the idea of strolling up to the food truck and selecting their favorite BBQ delicacies. It adds an element of interaction and entertainment, turning the dining experience into a spectacle itself.
Unique Wedding Food Ideas
Hiring The BBQ Gourmet as your Wedding Food Truck Caterer is not just about amazing food, it's about creating an unforgettable experience. The sight and aroma of BBQ being freshly prepared and served hot off the grill is sure to create a buzz among your guests.
Not only does The BBQ Gourmet provide an unforgettable dining experience, but it also takes away a lot of the stress associated with wedding catering. Their professional team will handle everything from setup to clean-up, allowing you to fully enjoy your special day without worrying about the logistics of feeding your guests.
Another advantage of hiring The BBQ Gourmet is that it is a budget-friendly option. Traditional catering services often have hidden costs and can be expensive. But with a food truck, you know exactly what you're paying for. You can manage your budget efficiently without compromising on the quality of food or the overall dining experience of your guests.
BBQ Wedding Menu
So, if you are planning an outdoor wedding and looking for a unique wedding food idea, The BBQ Gourmet, a leading Wedding Food Truck Caterer, is the perfect choice. With their broad range of gourmet BBQ dishes, professional service, and unique dining experience, your wedding will truly be a day to remember.
In conclusion, the choice of wedding caterer plays a significant role in determining the success of your big day. With The BBQ Gourmet, you not only get a vast menu of delicious BBQ options but also an unforgettable dining experience that your guests will talk about for years to come. So, add a touch of gourmet street food to your wedding and let The BBQ Gourmet turn your special day into a culinary delight.