BBQ Catering Companies Toronto
When it comes to planning a memorable event, the allure of succulent, smoky barbecued food is second to none. If you're on the hunt for the finest BBQ Catering Companies in Toronto, you're in the right place. We'll take you on a gastronomic journey, highlighting the undisputed champion in the arena – The BBQ Gourmet.
Toronto is a city bursting with diverse flavours and culinary talent. Amid this bustling food scene, BBQ Catering Companies have carved out a unique niche, enchanting the taste buds of Torontonians and visitors alike with their smoky, tender treats. However, rising above all in this culinary landscape is The BBQ Gourmet, a company that has consistently served up some of the most mouthwatering BBQ in the city.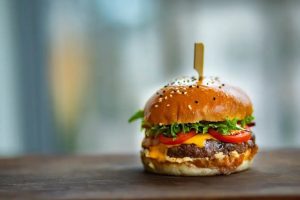 The BBQ Gourmet
The BBQ Gourmet stands out among other BBQ Catering Companies in Toronto, with its unparalleled commitment to quality, taste, and customer service. Their team of seasoned chefs and culinary experts are dedicated to bringing you the absolute best in BBQ catering, using only the freshest ingredients and time-honoured cooking techniques.
From corporate events to casual backyard gatherings, The BBQ Gourmet offers a diverse array of Gourmet BBQ Catering Services tailored to your specific needs. Their menu is a symphony of sumptuous offerings, from slow-cooked ribs glazed with tangy-sweet BBQ sauce to tender brisket, smoked to perfection. Each dish is meticulously prepared, ensuring that every bite is bursting with flavour.
Toronto BBQ Catering
A great event is defined by memorable experiences, and what could be more memorable than a feast of barbecued delights? When you choose The BBQ Gourmet for your BBQ Event Catering in Toronto, you're not just getting a caterer; you're gaining a partner dedicated to making your event a gastronomic triumph.
Their professional event planning team works closely with you, understanding your needs and preferences to craft a customized menu that will impress your guests. Whether you're hosting a corporate function, a family gathering, or a wedding, The BBQ Gourmet ensures that your event is a sizzling success.
BBQ Event Catering Toronto
Choosing among BBQ Catering Companies in Toronto can be a daunting task, but The BBQ Gourmet makes your decision easy. Their commitment to excellence, coupled with their passion for barbecue, sets them apart. With their delicious BBQ offerings and impeccable service, The BBQ Gourmet has cemented its place as the go-to choice for BBQ Catering in Toronto.
The BBQ Gourmet team goes the extra mile in everything they do. Their attention to detail, from the selection of quality meats to the perfect blend of spices, and the slow-cooking process, ensures that every dish they serve is a culinary masterpiece.
In addition to their delectable food, The BBQ Gourmet is renowned for its customer service. Their dedicated team is always ready to assist, ensuring that your event runs smoothly from start to finish. This dedication to customer satisfaction is what truly sets The BBQ Gourmet apart from other BBQ Catering Companies in Toronto.
Gourmet BBQ Catering Services
There are many BBQ Catering Companies in Toronto, but when it comes to delivering the perfect blend of taste, quality, and service, The BBQ Gourmet stands head and shoulders above the rest. Their dedication to the art of barbecuing has earned them a stellar reputation, making them the top choice for BBQ catering in the city. So, the next time you're planning an event and want to serve up a feast your guests will remember, remember The BBQ Gourmet.