Corporate Barbeque Food Truck
One of the most exciting food trends today is the popularity of food trucks across the globe. Among these, The BBQ Gourmet, a leading Corporate Barbecue Food Truck, has made its mark in the corporate catering industry with its mouth-watering, gourmet barbecue dishes.
Fueling your corporate event with The BBQ Gourmet food truck is not just about providing food for your attendees. It's a unique experience that leaves a lasting impression. This is not your ordinary corporate catering service, but a culinary adventure that combines the casual ambiance of a barbecue with the sophistication of gourmet cuisine.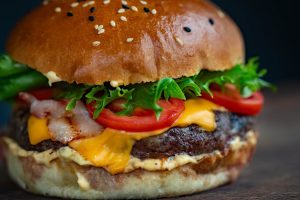 The BBQ Gourmet
When it comes to BBQ Food Truck Catering, The BBQ Gourmet offers an array of culinary delights, from succulent meats slow-cooked to perfection, tantalizing sides, to delectable desserts. Their menu boasts an array of classic barbecue favourites, coupled with unique and innovative dishes, all designed to tantalize the taste buds and cater to the diverse dietary preferences of your guests.
Credibility is a significant factor when choosing a Corporate Barbecue Food Truck. With The BBQ Gourmet, their rich history and proven track record in the industry ensure that your event will be a culinary success. The team's dedication to quality and commitment to providing top-notch service has earned them a stellar reputation and numerous accolades in the corporate catering landscape.
One of the factors that set The BBQ Gourmet apart is their commitment to using only the finest ingredients. Their professional chefs take pride in sourcing fresh and locally grown produce, ensuring that each dish is of the highest quality and bursting with flavor.
Corporate Catering
In addition to their dedication to quality, they also focus on creativity. The BBQ Gourmet continually evolves their menu, infusing traditional barbecue dishes with a gourmet twist, ensuring a unique dining experience for your guests.
The BBQ Gourmet also prioritizes convenience and flexibility. Understanding the unique needs of corporate events, they provide customizable packages, and their expert team works closely with you to ensure the catering process is seamless and stress-free.
Another advantage of The BBQ Gourmet is their commitment to sustainability. They prioritize eco-friendly practices in their operations, including the use of biodegradable serving ware and recycling programs, making them an excellent choice for corporations keen on reducing their environmental impact.
Barbecue Catering Services
With The BBQ Gourmet, your corporate event will be more than just a gathering. It will be a culinary experience that your attendees will remember, a chance to unite your team, impress your clients, and leave a lasting impression.
Whether you're hosting a small company picnic or a large corporate gala, The BBQ Gourmet, a premier Corporate Barbecue Food Truck, is committed to making your event a resounding success. Offering gourmet BBQ dishes, exceptional service, and a unique dining experience, they are the perfect choice for your next corporate event.
BBQ Food Truck Catering,
When it comes to Corporate Catering, The BBQ Gourmet stands out as a leader, setting the standard for excellence. Their unparalleled service, innovative menu, and dedication to quality have set them apart in the industry, earning them a loyal following and a reputation as a top choice for corporate barbecue catering services.
Fuel your corporate event with The BBQ Gourmet and discover the difference that gourmet barbecue can make. With their dedication to providing an outstanding culinary experience, you can rest easy knowing that your corporate event is in the hands of the experts. So why wait? Elevate your corporate event with The BBQ Gourmet – the ultimate choice for gourmet barbecue catering.