Food Truck Catering Near Me
You've probably had your fill of traditional catering services, and you're in the mood for something different. Something unique, exciting, and most importantly, delicious. Well, it's time to turn your attention to "The BBQ Gourmet," a food truck catering service that you can find near you, that's set on delivering a culinary experience like no other.
Let's delve into The BBQ Gourmet, a top-notch food truck catering near me, you, and just about anyone looking for a tangy, smoky, succulent barbecue experience. Imagine biting into a slow-cooked, tender, and juicy barbecued meat complemented by tangy sauces and hearty sides. That's exactly what this BBQ Gourmet food truck has on offer.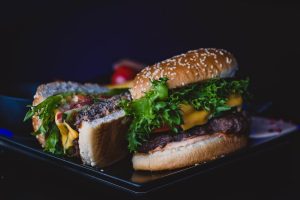 The BBQ Gourmet
The BBQ Gourmet is not just another name on the list of local food trucks; it is a gourmet food experience on wheels. It specializes in artisanal, authentic, and flavorful BBQ dishes. The BBQ Gourmet is all about using high-quality ingredients, and traditional cooking methods to serve customers a delightful and memorable BBQ feast.
When it comes to the menu, The BBQ Gourmet brings a perfect blend of classic and innovative BBQ dishes. From tender brisket and juicy pulled pork to smoked chicken and fall-off-the-bone ribs, there's something to satiate every BBQ craving. But the deliciousness doesn't stop there. The BBQ Gourmet's offerings include a variety of gourmet side dishes, including coleslaw, baked beans, and cornbread, to perfectly complement the mouthwatering BBQ meats.
What sets The BBQ Gourmet apart is its commitment to quality and freshness. The BBQ Gourmet ensures that every dish is made from scratch, with sauces and marinades homemade and meats sourced from trusted local suppliers. This level of dedication creates a difference you can taste in every bite.
BBQ Catering
The BBQ Gourmet is also an excellent choice for event catering. Whether you are planning a birthday party, corporate event, wedding, or just a casual get-together, The BBQ Gourmet brings the smoky goodness of BBQ right to your event location. The BBQ Gourmet's team takes care of everything from set-up to clean-up, so you can sit back, relax, and enjoy the event with your guests.
With The BBQ Gourmet, you get more than just a catering service; you get a complete BBQ experience. The food truck itself adds a unique and fun element to your event. It creates an interactive and relaxed environment that enhances the overall experience for your guests. Plus, everyone will be talking about that amazing BBQ for weeks to come.
For those who fancy a little bit of everything, The BBQ Gourmet also offers a customizable menu option. This allows you to handpick your favorite BBQ meats, sides, and even desserts to create a menu that caters to your specific event needs and preferences. This flexibility makes it easy to please even the pickiest eaters in your crowd.
Local Food Trucks
When you're looking for a "food truck catering near me," The BBQ Gourmet is your go-to for an unforgettable gourmet BBQ experience. So next time you're planning an event or just craving some top-notch BBQ, remember The BBQ Gourmet. It's more than just food; it's a feast for the senses!
In conclusion, when you choose The BBQ Gourmet, you're not just getting a food truck; you're getting a partner who understands how to make your event memorable with delicious food, professional service, and a unique dining experience. So why wait? Hop onto the gourmet BBQ journey with The BBQ Gourmet food truck catering today! Experience the best of BBQ gourmet food right at your doorstep, because good food is meant to be enjoyed wherever you are.