Best Food Truck Caterers
For all food lovers out there, the name "The BBQ Gourmet" is not unknown. As one of the Best Food Truck Caterers in town, it has won the hearts of many with an unforgettable gastronomic journey. The BBQ Gourmet is not just a mobile food truck; it is a culinary experience that you will treasure. What sets it apart is its unique blend of flavors, quality of food, and extraordinary service.
Mobile Catering has evolved as a vital part of the culinary industry. It offers convenience, variety, and a concept of 'food on wheels' which is highly appreciated by the masses. Among these, The BBQ Gourmet stands out with its emphasis on gourmet BBQ, offering a remarkable culinary experience that will leave your taste buds wanting more.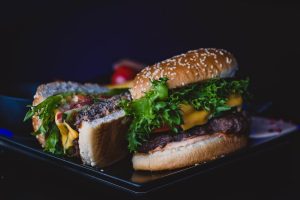 The BBQ Gourmet
The BBQ Gourmet as one of the Best Food Truck Caterers, brings you an exceptional range of gourmet BBQ. Be it a wedding, corporate event, or a casual street food day, it guarantees to offer you the best. Their menu is diverse and delightful, with each dish prepared using the finest, freshest ingredients. They take pride in their quality, ensuring that each bite you take is a burst of flavors.
One of the best things about The BBQ Gourmet is their Event Catering services. They take your events to the next level by providing a food truck catering experience that is second to none. They cater to all types of events – be it a small gathering, a large-scale event, or a corporate function. Their skilled culinary team can whip up a feast that will enthrall your guests, making your event a memorable one.
Mobile Catering
The Street Food offered by The BBQ Gourmet is not just about food; it's about the entire experience. The aroma of grilled meat wafting through the air, the sight of delicious dishes being cooked right before your eyes, the sound of sizzling grills – all contribute to an unforgettable food adventure. Whatever your preference, be it spicy, sweet, tangy, or a mix of everything, The BBQ Gourmet has got you covered.
The Gourmet BBQ offered by The BBQ Gourmet is a blend of traditional cooking methods and innovative culinary techniques. The result is a mouthwatering range of dishes that will leave you craving for more. From succulent smoked brisket to tangy pulled pork, from juicy burgers to tender ribs, their menu is a feast for the senses.
Culinary Experience
When it comes to Mobile BBQ Catering, The BBQ Gourmet is a name that you can trust. Their food truck is equipped with state-of-the-art cooking facilities, ensuring that the food served is fresh, hot, and sumptuous. Their staff is well-trained and courteous, providing top-notch service that adds to the overall dining experience.
In conclusion, The BBQ Gourmet is not just one of the Best Food Truck Caterers. It is an experience that you will treasure. Whether you are a food enthusiast, a foodie, or just someone who loves good food, The BBQ Gourmet is the place for you. It is not just about eating; it's about celebrating the joy of food. So, the next time you see The BBQ Gourmet food truck around the corner, don't just walk by. Stop, order your favorite dish, and prepare to embark on an unforgettable culinary journey.