Corporate Event Caterer Oakville
When it comes to planning a successful corporate event in Oakville, the choice of catering service is paramount. One name that stands out from the crowd is The BBQ Gourmet. Renowned for their unique barbecue style and exceptional service, The BBQ Gourmet has earned its place as a top-rated corporate event caterer in Oakville.
Corporate events, whether it's an annual meeting, company anniversary, or a team-building retreat, require careful preparation and execution. The food and beverage service plays a significant role in the overall experience. Whether you are planning an intimate gathering for your team or a huge gala for hundreds of attendees, The BBQ Gourmet, a leading Corporate Event Caterer in Oakville, ensures a memorable culinary experience.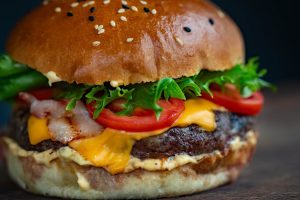 The BBQ Gourmet
The BBQ Gourmet specializes in authentic, slow-cooked barbecue cuisine. Their signature dishes, which include mouth-watering pulled pork, fall-off-the-bone ribs, and juicy beef brisket, are crowd-pleasers. Their menu also features delicious side dishes like cornbread, coleslaw, and baked beans, providing a complete, satisfying meal for your guests. All their meals are prepared with utmost care, using only fresh and high-quality ingredients.
One reason why The BBQ Gourmet stands out as a premier Corporate Event Caterer in Oakville is its commitment to customer service. They understand that each event is unique, and they work closely with clients to tailor their services to meet specific needs and preferences. From initial consultation to event execution, their dedicated team guides you through the process, ensuring a smooth and stress-free experience.
Apart from their delectable food, The BBQ Gourmet also offers comprehensive event planning services. They can assist with venue selection, menu planning, décor, staffing, and more. Their professional staff is trained to provide exceptional service, ensuring that your event runs smoothly from start to finish.
Event Planning
Also, The BBQ Gourmet is an environmentally-conscious caterer. They use biodegradable serving materials and strive to reduce waste wherever possible. Moreover, they offer vegetarian, vegan, and gluten-free options, ensuring that all dietary needs are catered for.
BBQ Catering services by The BBQ Gourmet are not limited to corporate events. They also cater for weddings, birthday parties, fundraisers, and other special occasions. No matter the size or nature of your event, you can trust The BBQ Gourmet to deliver an unforgettable dining experience for your guests.
Booking your next corporate event with The BBQ Gourmet is easy. You can either call them or fill out their online inquiry form. Their team will get back to you promptly to discuss your requirements and provide a customized quote.
BBQ Catering
In summary, The BBQ Gourmet is a top choice for corporate event catering in Oakville. With their exceptional food, excellent customer service, and comprehensive event planning services, they can help make your next corporate event a resounding success. When you choose The BBQ Gourmet, you're not just getting a caterer; you're partnering with a dedicated team of professionals committed to making your event memorable.
So, if you're looking for a reliable Corporate Event Caterer in Oakville, consider The BBQ Gourmet. Their combination of mouth-watering barbecue cuisine, professional service, and commitment to client satisfaction sets them apart from other caterers. Call them today and let them take your corporate event to the next level.