BBQ Food Truck Catering Near Me
If you're looking for the best BBQ food truck catering near me, look no further than The BBQ Gourmet. Offering a unique blend of traditional BBQ fare with a gourmet twist, The BBQ Gourmet food truck has taken the culinary world by storm. With our finger-licking BBQ offerings and top-notch catering services, we stand out in the crowd when it comes to BBQ Food Truck Catering.
BBQ Food Truck Catering Near Me – A Unique Dining Experience
Food trucks have been a staple in American culture for years. Known for their convenience, affordability, and diverse food options, they've evolved over time to include more gourmet options. And what's more gourmet than BBQ? The BBQ Gourmet food truck brings together the best of both worlds: the classic, smoky flavor of BBQ with the high-end, gourmet presentation and quality.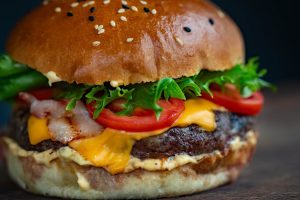 The BBQ Gourmet
Whether you're planning a corporate event, a wedding, or just a laid-back family gathering, BBQ Food Truck Catering can be a great way to keep your guests well-fed and entertained. After all, nothing says 'party' quite like delicious, slow-cooked ribs, mouth-watering brisket, or succulent pulled pork.
At The BBQ Gourmet, we pride ourselves in offering more than just delicious BBQ. We offer a complete dining experience. Our team of professional chefs takes the time to prepare each dish from scratch, using only the freshest ingredients and traditional BBQ techniques to ensure that each bite is packed with flavor.
Our BBQ Food Truck offers a wide variety of BBQ offerings, including chicken, pork, beef, and vegetarian options, all cooked to perfection and smothered in our signature BBQ sauce. But what truly sets us apart is our commitment to quality and service.
BBQ Food Truck
When you choose The BBQ Gourmet for your catering needs, you're not just getting a food truck; you're getting a team of culinary experts dedicated to making your event a success. We work closely with our clients to create a customized menu that suits their specific needs and preferences. Whether you're hosting a small gathering or a large event, we have the tools and expertise to make it a hit.
In addition to our food truck services, The BBQ Gourmet also offers full-service BBQ catering. Our professional team can set up a BBQ buffet at your event, complete with all the fixings. From baked beans and coleslaw to cornbread and dessert, we've got it all covered.
Food Truck Catering
Not only do we offer amazing food, but we also provide exceptional service. Our staff is friendly, professional, and dedicated to ensuring your event runs smoothly. We handle everything from set up to clean up, leaving you free to enjoy your event without any stress.
In conclusion, if you're searching for a BBQ food truck catering near me, look no further than The BBQ Gourmet. We're dedicated to providing our clients with the best BBQ experience possible, both in terms of food and service. Whether you have a small gathering or a large event, our BBQ food truck and catering services will surely add a unique and delicious touch to your event. Contact us today and let us take your BBQ experience to the next level.