Best Barbeque Catering Toronto
Toronto, a city known for its diverse food scene, holds a special place in its heart for barbeque. And when it comes to top-notch BBQ catering services, The BBQ Gourmet is hard to beat. Ranked as the Best Barbeque Catering in Toronto, The BBQ Gourmet offers a unique blend of mouth-watering flavours, high-quality ingredients, and exceptional customer service that transforms any event into a memorable feast.
Founded by passionate BBQ enthusiasts, The BBQ Gourmet has elevated the standard of barbeque catering, setting a benchmark in the Toronto catering landscape. They have mastered the art of slow-cooked, smoked meats and succulent side dishes, bringing the authentic taste of Southern-style BBQ to the heart of Toronto.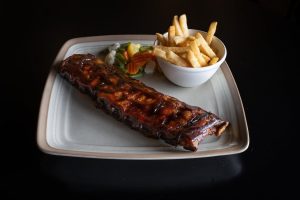 The BBQ Gourmet
Choosing the Best Barbeque Catering in Toronto is no easy feat. However, The BBQ Gourmet stands out from the crowd with its unwavering commitment to quality and flavour. Here's why they're a top choice for BBQ catering services:
Exceptional Taste: The BBQ Gourmet takes pride in its unique blend of spices and sauces that give their barbeque its distinct taste. Their expert chefs masterfully balance smoky, sweet, and spicy flavours that leave you craving for more.
Quality Ingredients: In the world of BBQ, quality matters. The BBQ Gourmet uses only the finest cuts of meat and the freshest ingredients in their dishes. They believe that good food starts with good products, and this is reflected in every bite.
Customizable Menus: Understanding that every event is unique, The BBQ Gourmet offers customizable menus to cater to different tastes and dietary requirements. Whether you're planning a backyard BBQ party or a large-scale outdoor event, The BBQ Gourmet has got you covered.
Outstanding Service: Beyond the food, The BBQ Gourmet is renowned for their top-tier customer service. Their professional and friendly team goes above and beyond to ensure your event is a success, making them a trusted choice for barbeque events in Toronto.
Catering Expertise: With years of experience in gourmet BBQ and catering, The BBQ Gourmet has the skills and knowledge to turn any event into a culinary delight. They handle everything from set-up to clean-up, allowing you to enjoy the event stress-free.
BBQ Catering Services
Whether you're hosting a casual backyard gathering or a grand corporate event, barbeque catering adds a unique, flavourful touch to your occasion. As the best BBQ caterers in Toronto, The BBQ Gourmet promises an unforgettable barbeque experience. Their mouth-watering offerings, coupled with their dedication to quality and service, make them the go-to choice for BBQ catering in Toronto.
Their expert team takes care of every detail- from menu planning to on-site preparation, leaving you free to savor the flavors and enjoy the event. With The BBQ Gourmet, every event becomes a delicious adventure that leaves a lasting impression on your guests.
Outdoor Catering
The BBQ Gourmet offers an extensive range of gourmet BBQ options, from classic barbeque favorites like smoked ribs and pulled pork to unique dishes that showcase the versatility of barbeque cuisine. They also provide vegetarian and vegan options, ensuring there's something for everyone to enjoy.
The BBQ Gourmet's commitment to quality, flavor and customer satisfaction has earned them the title of Best Barbeque Catering Toronto. So, if you're planning a barbeque event, make it an unforgettable one by choosing The BBQ Gourmet. Let their expert team bring the true taste of BBQ to your next event, leaving your guests with full bellies and fond memories.
The BBQ Gourmet is more than just a catering service – it's a culinary experience that brings people together. Experience the best BBQ Toronto has to offer and make your next event a sizzling success with The BBQ Gourmet.