Barbeque Catering Toronto
If you're a fan of barbeque cuisine and you're located in Toronto, then you have probably heard of BBQ Gourmet, a top-rated BBQ catering company. As part of the barbeque catering reviews in Toronto, this article offers an in-depth look at the service, menu, and overall experience provided by BBQ Gourmet.
BBQ Gourmet is leading the way in Toronto when it comes to delivering delicious, authentic BBQ flavors. Whether it's a corporate event, wedding, or just a casual get-together, their service guarantees a feast that your guests will never forget. The company prides itself on its high-quality ingredients, the professional and friendly staff, and its fantastic variety of BBQ dishes.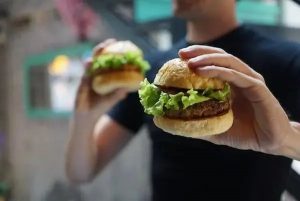 The BBQ Gourmet
Let's start with their menu, which is a true highlight and a significant reason why BBQ Gourmet tops the barbeque catering reviews in Toronto. Their offering includes a diverse range of barbeque dishes, from classic grilled items like succulent ribs, smoked brisket, and juicy chicken, to unique specialties such as pulled pork and grilled salmon. The sides are just as impressive, with the likes of creamy coleslaw, baked beans, and their famous cornbread. Vegetarian options are also available, ensuring everyone's dietary needs are catered to.
Beyond the mouthwatering food, BBQ Gourmet offers exemplary service. Their catering team is professional, prompt, and friendly, making the planning and execution of your event seamless. They arrive early, set up, cook, serve, and clean up, leaving you free to enjoy your occasion without any hassles. For this reason, they are often featured in positive barbeque catering reviews in Toronto.
Moreover, BBQ Gourmet is also well-regarded for its flexibility. They offer customizable packages that cater to various needs and budgets, whether you're hosting a small family gathering or a large corporate event. They even provide options for serving styles, including buffet, plated, or family-style.
Barbeque Catering Reviews
Now let's talk about taste and quality – two areas where BBQ Gourmet truly excels. The company swears by its traditional cooking methods, with meats slow-cooked on wood-burning pits. This process results in rich, smoky flavors and tender meats that melt in your mouth. Their use of fresh, locally-sourced ingredients only enhances these flavors, making each bite a culinary delight.
One of the key factors that appear repeatedly in barbeque catering reviews for BBQ Gourmet is their commitment to customer satisfaction. They are known to go the extra mile to ensure their clients are happy with their service. This includes accommodating special requests, addressing concerns promptly, and ensuring that the food and service exceed expectations.
Best BBQ in Toronto
The BBQ Gourmet has indeed earned its place at the top of the list for Barbeque Catering in Toronto. Their exceptional food, attentive service, and commitment to quality have earned them rave reviews and a loyal customer base. The company's ability to consistently deliver an unforgettable barbeque experience has set them apart from their competitors, making them a preferred choice for BBQ catering in Toronto.
In conclusion, whether you're a BBQ aficionado or just someone looking for a memorable catering experience for your next event, BBQ Gourmet is a choice you won't regret. Their outstanding service and delectable menu have rightly earned them a top spot in barbeque catering reviews in Toronto. So, why wait? Get in touch with BBQ Gourmet for your next event, and prepare yourself for a feast that will leave your taste buds begging for more.