Street Food Truck Caterers
Article: Are you planning to host an event and looking to provide a unique dining experience to your guests? Or perhaps you're just a food lover always on the hunt for captivating cuisine? Opt for BBQ Gourmet, one of the top-ranked Street Food Truck Caterers, an amalgamation of global flavors with the heartwarming appeal of barbecue.
Street food has always been a cornerstone of cultural identification that brings communities together. It reflects the history, diversity, and ethnicity of regions, making it a fascinating culinary journey for food enthusiasts. In recent years, the concept of street food has been elevated by food truck caterers, who blend traditional recipes with chic presentation skills. Among these, BBQ Gourmet stands out, known for their delicious and hearty barbecued treats.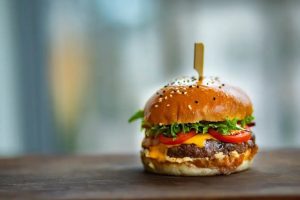 The BBQ Gourmet
BBQ Gourmet offers an ample array of dishes, cooked on the spot and served fresh and hot. They specialize in a range of barbecued meats, marinated with secret ingredients and slow-cooked to perfection. Ribs, briskets, chicken – you name it, they have it. Vegetarians, don't feel left out! BBQ Gourmet also caters to your tastes, with an assortment of grilled vegetables and delightful meat substitutes that are equally delectable.
What sets BBQ Gourmet apart in the domain of street food truck caterers is their commitment to quality. They use fresh ingredients, authentic spices, and unique marinades to ensure every dish is full of flavor. Their expert personnel, with years of experience in the industry, are dedicated to delivering an outstanding gourmet street food experience.
In addition to their mouthwatering menu, BBQ Gourmet also brings the dynamic ambiance of street fairs to your event. The nostalgic charm of a food truck, combined with the enticing aroma of barbecuing meats, creates an event that your guests will remember for years to come. The food truck itself is visually appealing, making it a great backdrop for event photos.
Food Truck Catering
Another feature that makes BBQ Gourmet the perfect choice among street food catering services is their adaptability. Whether it's a relaxed family gathering, corporate event, wedding, or big birthday bash, they customize their services to meet your event's needs. They even offer personalized menus, accommodating dietary restrictions and preferences to ensure a pleasurable dining experience for every guest.
BBQ Gourmet's food truck catering services are not just about serving food – it's about creating a memorable experience. They understand that the essence of street food lies in its simplicity and authenticity. Therefore, they strive to bring the flavors of the street to your plate, seasoned with love and passion for great food.
BBQ Catering Services
The growth of the food truck industry has revolutionized the culinary world, adding mobility to food service and offering diverse, delicious, and gourmet selections on-the-go. BBQ Gourmet, as one of the most sought-after food truck BBQ caterers, is at the forefront of this revolution. They combine their passion for food with their extensive culinary skills to deliver an unparalleled BBQ experience.
In a world full of trending eateries and upscale dining, BBQ Gourmet remains grounded in its aim to serve comfort food that resonates with everyone. They masterfully blend tradition and innovation, creating dishes that are satisfyingly familiar yet intriguingly different.
Food Truck BBQ
So, if you're looking for a unique, flavorful, and enjoyable dining experience for your next event, consider BBQ Gourmet. Enjoy the thrill of delicious street food served from a food truck right at your venue. With a promise of quality, authenticity, and an unforgettable gastronomic journey, BBQ Gourmet is truly a delight for all senses.
In conclusion, BBQ Gourmet stands tall among street food truck caterers, living up to its reputation by delivering an unmatched culinary experience. Whether it's their delectable BBQ offerings, their charismatic food truck, or their dedication to customer service, BBQ Gourmet is a class apart. So why wait? Embark on a delightful culinary journey with BBQ Gourmet today!