Specialty Food Truck Caterers
Article: If you're planning an event and looking for a unique way to feed your guests, consider hiring Specialty Food Truck Caterers like The BBQ Gourmet. With their unique blend of traditional BBQ combined with gourmet culinary creations, they provide an unforgettable eating experience.
Food trucks are not just for city streets anymore. They are making their way into the world of event planning, providing a trendy, flexible, and delicious option for catering. When it comes to BBQ, The BBQ Gourmet's food truck stands out among the rest. They offer a range of specialty services, including but not limited to, catering for weddings, corporate events, parties, and more.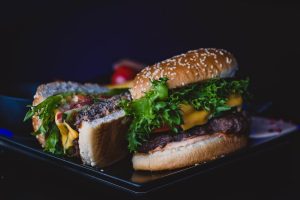 The BBQ Gourmet
The BBQ Gourmet's catering service offers mouth-watering BBQ dishes that are sure to please every palate. With a menu that includes everything from slow-smoked brisket and baby back ribs to gourmet burgers and sausages, each dish is prepared with the utmost care and the freshest ingredients.
One of the benefits of hiring food truck caterers like the BBQ Gourmet is the flexible serving options. Food trucks can be stationed at your event location and serve food directly from the truck, creating a fun and casual atmosphere. Alternatively, the BBQ Gourmet also offers buffet-style service, where the food is prepared on-site and guests can serve themselves.
Another key benefit of hiring a BBQ food truck is the quality of the food. Food truck caterers like the BBQ Gourmet take pride in sourcing high-quality, local ingredients for their dishes. Their team of seasoned chefs puts a gourmet spin on traditional BBQ, resulting in a menu that is both familiar and exciting.
BBQ Food Truck
In addition to providing delicious food, The BBQ Gourmet also brings an element of entertainment to your event. There's something uniquely enjoyable about watching your meal being prepared right in front of you. Plus, the sight and smell of the BBQ, the sound of sizzling meats, and the lively atmosphere created by the food truck all contribute to a memorable event experience.
As a leading name in mobile food catering, The BBQ Gourmet also offers comprehensive event planning services. Their experienced team can help coordinate all aspects of your event, from choosing the right menu to arranging the setup and tear down. They're committed to making your event as seamless and stress-free as possible.
Moreover, food truck catering is a great way to cater to various dietary needs. The BBQ Gourmet offers a variety of options, including vegetarian, gluten-free, and vegan dishes. By offering a wide array of menu options, they ensure that all guests, regardless of dietary restrictions or preferences, have delicious food to enjoy.
Mobile Food Catering
In conclusion, if you're searching for a unique, memorable, and delicious catering option for your next event, consider Specialty Food Truck Caterers like The BBQ Gourmet. With their commitment to quality, flexibility, and gourmet BBQ, they ensure an unforgettable experience for you and your guests.
So next time when you're planning an event and want to deliver an unforgettable dining experience, remember that The BBQ Gourmet and other specialty food truck caterers are just a phone call away. Make your event more memorable and enjoyable with the unique and delicious options provided by gourmet food truck catering. Let the BBQ Gourmet bring the taste of traditional BBQ with a gourmet twist to your next event.