Southern BBQ Catering Toronto
Relish the Authentic Flavors of Southern BBQ Catering in Toronto with The BBQ Gourmet
If the aroma of smoked meats and the taste of tangy BBQ sauce are what you crave, then Southern BBQ Catering Toronto is just what you need. Embracing the rich culinary heritage of American South, The BBQ Gourmet serves up the most authentic Southern-style BBQ catering in Toronto. With a perfect fusion of tradition and innovation, our services promise to make your events remarkably memorable.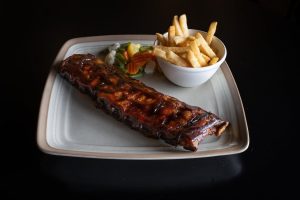 The BBQ Gourmet
The BBQ Gourmet – A Name Synonymous with Authentic Southern BBQ in Toronto
At The BBQ Gourmet, we are not just another BBQ joint; we are connoisseurs who serve up the most authentic Southern BBQ in Toronto. Every dish we present is a testament to the tradition and flavor of the deep South. Whether you crave the smoky flavor of slow-cooked pulled pork or the tangy zest of Texas-style brisket, our range of BBQ treats will tantalize your taste buds and transport you directly to the heart of Southern cuisine.
Experience the Best BBQ Catering Services in Toronto
When it comes to delivering the best BBQ Catering Services, The BBQ Gourmet sets the bar high. We understand that every event is unique, and so should be the food. That's why we customize our services to cater to your specific requirements, ensuring that your experience with us is as unique as your event.
Our team of experienced chefs knows the art of barbecue inside and out. Be it an intimate family gathering or a grand corporate luncheon; they can whip up a BBQ feast that not just satisfies your cravings but makes your event the talk of the town.
BBQ Catering Services
There are several reasons why The BBQ Gourmet should be your go-to destination for Gourmet BBQ in Toronto.
Firstly, our extensive menu. We believe in offering a variety of choices to our clients. From succulent ribs and mouth-watering chicken to sumptuous sides like cornbread and coleslaw, our menu is diverse and delectable, appealing to the most discerning BBQ enthusiasts.
Secondly, we believe in delivering quality. All our dishes are prepared using the freshest ingredients and cooked to perfection, following traditional Southern BBQ methods. Our commitment to quality ensures that every bite you take is packed with authentic BBQ flavors.
Gourmet BBQ Toronto
Lastly, our dedicated customer service. We understand that organizing an event can be stressful. That's why we offer comprehensive catering services – from planning your menu to executing it flawlessly, we take care of everything. Our mission is to provide an unmatched BBQ experience that leaves you free to enjoy your event without any hassle.
Celebrate with the Traditional Flavors of Southern Style BBQ in Toronto
With The BBQ Gourmet, you can now celebrate your special occasions with the traditional flavors of Southern Style BBQ in Toronto. We aim to deliver an authentic BBQ experience, served with warmth and hospitality that's synonymous with the South.
Southern Style BBQ Toronto
As a renowned name in Southern BBQ Catering in Toronto, we understand the nuances of this culinary art and use them to create a memorable dining experience. So, whether you're planning a backyard summer party, a family reunion, or a corporate event, make it unforgettable with The BBQ Gourmet's Southern BBQ catering services.
In conclusion, if it's the taste of the South you're after, look no further than The BBQ Gourmet. Experience the best of Southern BBQ Catering in Toronto, where quality is our tradition, and your satisfaction is our reward. So go ahead, explore our services, and let us make your event a BBQ extravaganza to remember!