Southern Barbeque Catering Toronto
In the vibrant city of Toronto, there's an abundance of dining options. But when it comes to authentic Southern Barbeque Catering in Toronto, one name stands out – The BBQ Gourmet. Offering a flavorsome mix of smoked meats and traditional dishes, The BBQ Gourmet has rapidly become the go-to catering service for all BBQ-loving Torontonians.
The BBQ Gourmet prides itself on delivering the true essence of Southern Barbeque, right in the heart of Toronto. Their culinary team has spent years mastering the art of slow-smoked BBQ, creating an unrivaled menu that will take your taste buds on a tour of the American South. From hickory-smoked ribs to juicy pulled pork, The BBQ Gourmet offers a delectable symphony of flavors that capture the essence of authentic Southern Barbeque.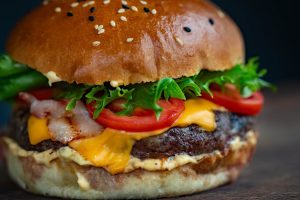 The BBQ Gourmet
Taking BBQ Catering in Toronto to a new level, The BBQ Gourmet provides a full-service experience. They cater to all kinds of events – be it corporate parties, weddings, or family gatherings. Their dedicated team ensures the smooth execution of events, providing not only delicious food but also impeccable service. They understand the importance of event catering and aim to make every occasion memorable with their mouthwatering BBQ dishes.
When thinking of Southern Barbeque, the first thing that comes to mind is tender, smoked meats. The BBQ Gourmet has perfected this aspect of their service. They offer a selection of meats, including beef brisket, BBQ chicken, and smoked sausage, all prepared using traditional Southern techniques. Their chefs carefully select the best cuts of meat, season them with a unique blend of spices, and smoke them for hours to achieve the perfect texture and flavor.
Event Catering
What sets The BBQ Gourmet apart in the realm of Toronto Catering Services is their commitment to authenticity. They source high-quality ingredients and create their dishes from scratch, ensuring that every bite you take is filled with genuine Southern flavor. Moreover, they provide a full range of sides that perfectly complement their BBQ dishes, from creamy mac 'n cheese to tangy coleslaw, each prepared with the same attention to detail and quality.
The BBQ Gourmet is more than just a catering service; they aim to provide a comprehensive Southern Barbeque experience. Their team understands that every event is unique and requires a personalized approach. Hence, they offer customizable menus, allowing you to handpick the dishes that best suit your event and preferences.
Toronto Catering Services
While they excel in delivering traditional flavors, The BBQ Gourmet also understands the diverse dietary needs of Toronto's population. Therefore, they have designed a variety of vegetarian and gluten-free options to ensure everyone can enjoy their delicious BBQ offerings.
In conclusion, if you're looking for Southern Barbeque Catering in Toronto, The BBQ Gourmet is the perfect choice. With their authentic dishes, professional service, and commitment to customer satisfaction, they promise to make your event a culinary success.
Authentic Southern BBQ
Whether you're planning a family reunion, a corporate event, or a wedding, let The BBQ Gourmet bring the authentic taste of Southern Barbeque to your table. Experience the delectable symphony of flavors, the tender smoked meats, and the warm, comforting sides, topped with exceptional service. Choose The BBQ Gourmet for your next event, and let them show you why they're a beloved choice for BBQ Catering in Toronto.
So get ready to indulge in the unforgettable flavors of Southern Barbeque with The BBQ Gourmet, the best in the business when it comes to BBQ Catering in Toronto.