Professional Catering for Business
For those seeking the absolute best in Professional Catering for Business in Toronto, consider the exquisite culinary mastery of BBQ Gourmet. Specializing in delivering a world-class dining experience to corporate events across the GTA, this seasoned catering service is your ideal partner for any business occasion.
From product launches and executive meetings to staff parties and customer appreciation events, the importance of quality catering cannot be overstated. Mouth-watering food and impeccable service play a pivotal role in creating a positive and memorable impression among your guests. And that's where the BBQ Gourmet shines.
Renowned for its innovative approach to traditional BBQ, the BBQ Gourmet is a leader in Business Toronto's catering scene. They bring an unparalleled level of experience, creativity and passion to every event, ensuring an unforgettable gastronomical journey for your guests.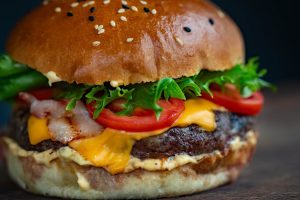 The BBQ Gourmet
What sets BBQ Gourmet apart in the Professional Catering industry is their exceptional understanding of the unique requirements of corporate events. They understand the importance of precise event management, with a keen eye on detail. From menu planning and preparation to service and cleanup, their team handles every aspect with utmost efficiency and professionalism.
BBQ Gourmet offers a comprehensive range of services that can be tailored to suit each client's specific needs. Their customized service is designed to provide the utmost convenience, allowing you to focus on what matters most; your business and guests. Whether it's a grand buffet or an intimate sit-down meal, their expert chefs and event planners will work closely with you to bring your vision to life.
Quality Catering is at the heart of BBQ Gourmet's philosophy. Using only the freshest ingredients, their culinary team creates a diverse menu of gourmet treats that will delight and surprise your guests. From smoky, succulent BBQ meats to delicious vegan and gluten-free options, their menu caters to all dietary preferences and restrictions.
Corporate Events
Moreover, BBQ Gourmet understands that great food alone does not make an event successful. To complement their gourmet food service, they provide professional, friendly staff who are committed to making your event a hit. Their team's dedication to providing an exemplary dining experience is what makes BBQ Gourmet stand out in the Professional Catering industry.
Additionally, BBQ Gourmet's commitment to environmental sustainability is noteworthy. They put significant effort into choosing locally sourced, organic ingredients where possible. They also utilize eco-friendly practices in their operations, such as using biodegradable servingware and recycling waste.
In a bustling city like Toronto, where business events are a common occurrence, the right catering service can make all the difference. With BBQ Gourmet, you won't just get a caterer; you'll get a partner dedicated to making your event a success. Their unerring commitment to quality, customer satisfaction, and innovation is what sets them apart in the corporate catering space.
Gourmet Food Service
In summary, when planning your next business event in Toronto, consider BBQ Gourmet for your catering needs. With their combination of culinary prowess, exceptional service, and attention to detail, they ensure that every event they cater is a resounding success. So, if it's Professional Catering for Business you're after, BBQ Gourmet is the obvious choice.
Experience the difference with BBQ Gourmet – your partner in creating unforgettable corporate events. Because when it comes to Professional Catering for Business Toronto, no one does it better than the BBQ Gourmet.