Outdoor BBQ Catering Toronto
Are you thinking of hosting an outdoor event in the heart of Toronto? If yes, consider turning up the heat with Outdoor BBQ Catering in Toronto. The BBQ Gourmet is here to take your event to the next level with mouth-watering BBQ delights and impeccable catering services.
From corporate events to personal celebrations, Outdoor BBQ Catering Toronto has gained immense popularity for adding a flavorful twist to various occasions. And when it comes to BBQ Catering Services, Toronto is home to one of the best – The BBQ Gourmet.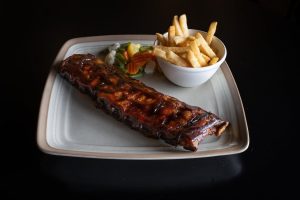 The BBQ Gourmet
Delivering Top Quality BBQ Catering in Toronto
The BBQ Gourmet is not just your regular catering service provider; we are a team of passionate BBQ enthusiasts who love to make your events memorable with our delectable BBQ offerings. With years of experience in the catering industry, we have perfected the art of grilling and smoking, bringing you the most authentic and delicious BBQ in Toronto.
Our services extend beyond just providing food. As the leading provider of BBQ Party Catering in Toronto, we understand that every event is unique and requires personalized attention. That's why we offer a comprehensive service including event planning, setup, grilling, serving and cleanup. We handle all the BBQ details so you can enjoy your event stress-free.
BBQ Catering Services
At BBQ Gourmet, we believe that food should not only taste good but also look good. Our team of professional chefs put their heart and soul into preparing each dish, ensuring your guests enjoy a gastronomic experience like no other. From succulent pulled pork and flavorful ribs to marinated chicken and juicy burgers, our menu is a BBQ lover's dream.
What makes us stand out from other BBQ Catering Services in Toronto is our commitment to quality. We use only the freshest ingredients and high-quality meats, smoked to perfection using traditional BBQ techniques. Our homemade sauces and sides, from tangy coleslaw to creamy potato salad, complement our BBQ dishes perfectly, making every bite an explosion of flavors.
Outdoor Events
Planning an outdoor event involves a lot of details, but with BBQ Gourmet, you can cross food off your list. Whether you're hosting a corporate team-building event, a family reunion, a birthday party, or a wedding reception, our Outdoor BBQ Catering Toronto services will impress your guests and make your event unforgettable.
We understand that every event is different, and so are the dietary preferences of your guests. That's why we offer a variety of menus to cater to different tastes and dietary requirements. From vegetarian options to gluten-free and halal-certified dishes, we ensure everyone at your event can enjoy our BBQ.
BBQ Party Catering
If you're looking for a caterer that offers more than just food, choose The BBQ Gourmet. We pride ourselves on our excellent customer service and aim to exceed our clients' expectations at every event. Our team is dedicated to making your event a success with our top-notch BBQ Catering Services.
In conclusion, elevate your next outdoor event with the tantalizing flavors of BBQ Gourmet. With our Outdoor BBQ Catering Toronto, you can sit back, relax, and enjoy the event while we take care of the grilling. In the world of BBQ, we're the experts. So why wait? Contact us today to plan your next BBQ event in Toronto.