Outdoor Barbeque Catering Toronto
Are you craving a sumptuous barbeque feast but not in the mood to grill it yourself? Look no further – Outdoor Barbeque Catering Toronto is here to deliver the ultimate BBQ Gourmet experience right to your doorstep. Known for our mouth-watering barbeque dishes, we bring the best of the grill straight to your table, making your special occasions even more unforgettable.
As one of the leading BBQ Catering Services in Toronto, we are committed to providing our clients with high-quality and delicious barbeque offerings. Our seasoned chefs use the freshest ingredients, paired with their unrivaled expertise in grilling, to create succulent BBQ dishes that will surely tantalize your taste buds. We cater to any event, regardless of size, ensuring that each guest will have a remarkable gastronomic experience.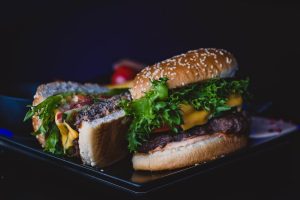 The BBQ Gourmet
Outdoor Barbeque Catering Toronto offers a unique dining experience that stands out from the rest. We believe that outdoor BBQs should not just be about great food, but also about the overall atmosphere and experience. With our service, we transport the enchanting aroma and the luring sizzle of the grill to your event, giving it that authentic BBQ vibe that everyone loves.
At Outdoor Barbeque Catering Toronto, we take pride in our comprehensive BBQ Gourmet menu, which features a wide array of dishes to cater to all types of food enthusiasts. From perennial BBQ favorites such as juicy pulled pork and tender grilled chicken to unique BBQ concoctions like our smoked salmon and grilled vegetable skewers, there is something for everyone at our BBQ Catering service.
Outdoor BBQ Toronto
What truly sets BBQ Gourmet Toronto apart from other catering services in the city is our dedication to delivering not just a meal, but a complete BBQ experience. Our professional team goes the extra mile to ensure that your event is a roaring success, from setting up the grill station to serving the food and cleaning up after. With us, you can focus on making beautiful memories while we take care of the rest.
At Outdoor Barbeque Catering Toronto, we understand the importance of quality in every aspect of our service. That's why we source only the freshest local ingredients for our dishes and employ professional chefs who know their way around a grill. We also ensure that the food is served hot and in the most enticing manner possible, elevating your BBQ dining experience to new heights.
BBQ Catering Services
Whether you're hosting a small family gathering, an office party, or a large outdoor event, Outdoor Barbeque Catering Toronto is ready to serve you. Let us transform your event into a BBQ fiesta that your guests will be raving about long after it's over. Contact us today to book your BBQ Catering service and experience the difference of BBQ Gourmet Toronto.
To sum it up, Outdoor Barbeque Catering Toronto is not just about feeding your guests; it's about providing a BBQ gourmet experience that lasts. With our extensive menu, professional service, and genuine love for barbeque, we ensure that every event we cater to becomes an occasion to remember. So why wait? Taste the best of BBQ Gourmet Toronto today and make your next gathering a true BBQ feast!