Office Party Food Truck Catering
As the corporate world becomes more dynamic and unconventional, so too are the strategies used in conducting office parties. Among the latest trends is Office Party Food Truck Catering. This innovative approach is bringing a fresh and exciting twist to corporate events, and at the center of it all is the BBQ Gourmet.
Food truck catering has revolutionized the way we celebrate, adding an element of fun and novelty to office parties. It's not just about the convenience of serving food anymore – it's about creating experiences. And when it comes to creating unforgettable culinary experiences, the BBQ Gourmet is a specialist.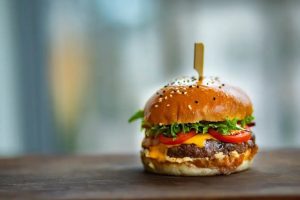 The BBQ Gourmet
The BBQ Gourmet is a popular Office Party Food Truck Catering service that provides a mouth-watering variety of barbequed delights. Their menu is an oasis for meat lovers, offering succulent, slow-cooked, smoky flavored meats that melt in your mouth. But don't worry vegetarians, the BBQ Gourmet has a delicious range of options for you too.
What makes the BBQ Gourmet stand out in the world of Food Truck Catering Services is their attention to detail. Every dish is meticulously prepared using the finest ingredients and time-honored barbeque techniques. Their chefs have mastered the art of slow-cooking and smoking meats to perfection, ensuring their richly flavored dishes are always a hit at any office party.
One of the significant advantages of opting for BBQ Gourmet for your Office Party Food Truck Catering needs is the flexibility and customization it offers. With a food truck, you are not limited by a set menu. Instead, you can tailor the menu to suit the dietary preferences and restrictions of your team members. Whether it's vegan, gluten-free, or low-carb, the BBQ Gourmet has got you covered.
Food Truck Catering Services
Choosing a food truck for your corporate events catering is an excellent way to break away from the usual sit-down dinner format. Instead of a formal setting, you have a relaxed, casual atmosphere where employees can mingle and network while enjoying delicious food. The BBQ Gourmet's colorful truck and lively staff also add to the vibrant, fun vibe of your office party.
Additionally, the BBQ Gourmet food truck comes complete with all the necessities for serving food, reducing the hassle of setup and cleanup. This way, you and your team can focus on enjoying the party rather than worrying about the logistics.
BBQ Catering
In the era of Instagram and social media, having an Office Party Food Truck Catering service like BBQ Gourmet can also provide a unique and memorable backdrop for your event. Imagine your team members posting photos of the colorful food truck and their barbeque feasts on their social media. It's an excellent opportunity to promote your company culture and branding.
While the BBQ Gourmet is famous for their barbeque dishes, they also offer a diverse menu of other cuisines. Whether you fancy Mexican, Italian, or Asian-inspired dishes, the BBQ Gourmet can whip it up for you. This versatility ensures there's something for everyone at your office party.
Corporate Events Catering
In conclusion, Office Party Food Truck Catering is a fantastic way to add an element of flair and fun to your corporate events. And with a provider like BBQ Gourmet, you can rest assured that you're not just getting quality food, but a memorable culinary experience. It's high time you say goodbye to traditional catering services and embrace this exciting trend that's taking the corporate world by storm. After all, who said office parties have to be boring?