Office Event Food Truck Hire
In an era where unique experiences are in high demand, why should corporate events be any different? A great way to make your office event stand out is by opting for Office Event Food Truck Hire. One such food truck that has been making waves in this sphere is The BBQ Gourmet. If you're looking to add a unique twist to your corporate event catering, then food truck rental for events, specifically a BBQ food truck, could be the perfect solution.
Office Event Food Truck Hire is a popular search term on Google, and it's easy to see why. The concept of mobile food catering brings a host of benefits to corporate events, such as flexibility, variety, and the ability to provide fresh, hot food right on the spot. Let's take a deeper dive into these benefits and understand why The BBQ Gourmet is a top contender in this field.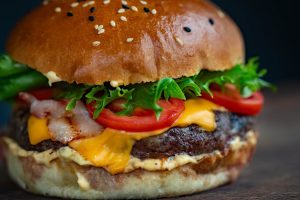 The BBQ Gourmet
Firstly, flexibility is at the heart of any food truck rental for events. Traditional catering can restrict you to certain menu items or portions, whereas a food truck allows you to cater to varied dietary preferences and requirements. Whether it's vegetarian, vegan, gluten-free, or carnivorous cravings, The BBQ Gourmet offers a wide array of options to suit everyone.
Variety is another perk when it comes to Office Event Food Truck Hire. The BBQ Gourmet, for instance, is renowned for its diverse menu. From traditional smoked meats to innovative BBQ fusion dishes, there is something to tantalize everyone's taste buds. This ensures that your office event is memorable and enjoyable for all attendees.
Perhaps, the most significant advantage of hiring a food truck like The BBQ Gourmet for your office event is the guarantee of fresh, hot, and delicious food. Unlike traditional catering where the food might have been prepared hours before, food trucks offer meals that are cooked right there and then. This not only enhances the quality of the food but also adds an element of excitement and novelty to your event.
Corporate Event Catering
The BBQ Gourmet is one such BBQ food truck that takes mobile catering to the next level. With their team of professional chefs and service staff, they ensure a seamless and enjoyable dining experience for your guests. Their commitment to using only the freshest ingredients and their passion for creating authentic BBQ flavors make them a popular choice for office events.
When considering food truck rental for events, it's important to remember that not all food trucks are created equal. The BBQ Gourmet stands out for their exceptional service and commitment to quality. From the moment you make your booking, to the end of your event, their team goes above and beyond to ensure your corporate event catering is handled with utmost professionalism.
BBQ Food Truck
Furthermore, The BBQ Gourmet also offers custom menu options. This allows you to tailor your office event food to fit the theme of your event, or simply to showcase a variety of flavors that your team might enjoy. This adaptability further demonstrates why hiring a BBQ food truck can be a game-changer for your office event.
In conclusion, Office Event Food Truck Hire is more than just a trending Google search term. It's a revolution in the world of corporate event catering, bringing flexibility, variety, and fresh, hot food to the table. If you're looking to make your next office event truly memorable, consider hiring a food truck like The BBQ Gourmet. Their dedication to crafting delicious BBQ flavors, their professional service, and their ability to cater to diverse tastes and dietary requirements make them a top choice for food truck rental for events. So, why wait? Add a unique twist to your office event with The BBQ Gourmet and make your event one to remember.