Office Catering Toronto
When it comes to office catering in Toronto, one name stands out from the crowd – The BBQ Gourmet. Specializing in barbecue cuisine, this culinary gem has been serving the Toronto business community with delectable, unique, and crowd-pleasing menus. So, why should you choose The BBQ Gourmet for your next corporate event or office gathering? Let's delve into what makes this caterer a standout choice.
The BBQ Gourmet specializes in creating one-of-a-kind barbecue experiences that leave a lasting impression. Using only the finest quality ingredients, their professional chefs cook everything on site to ensure the maximum freshness and flavor. They are committed to delivering memorable culinary experiences that go beyond the basic sandwich platters you might be used to at office events.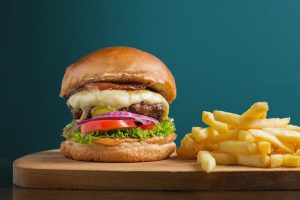 The BBQ Gourmet
The BBQ Gourmet believes that each event is unique, and they tailor their services to meet your specific needs and preferences. Whether you're planning a casual office lunch, a formal corporate event, or a fun team-building activity, they'll work closely with you to create a menu that suits the occasion and pleases your guests.
One of the most significant aspects of The BBQ Gourmet is their versatility. They can cater to offices of all sizes, from small team meetings to large corporate gatherings. Their wide-ranging menu includes everything from traditional smoked meats to gourmet sides and salads, ensuring there's something for everyone. They also offer vegetarian and vegan options, making sure all guests' dietary needs are taken into account.
The BBQ Gourmet has built a stellar reputation for their high-quality service and unmatched barbecue expertise. The company is renowned for its professionalism, from the planning stages to the execution of the event. They handle everything, allowing you to focus on the business at hand. With their team of trained professionals, they ensure a seamless, stress-free experience for everyone involved.
Barbecue Catering
Moreover, The BBQ Gourmet understands the importance of health and safety, especially in today's world. They adhere to rigorous food safety and hygiene standards, ensuring that your office catering experience is not only enjoyable but safe as well.
Another factor that sets The BBQ Gourmet apart from other office catering services in Toronto is their commitment to sustainability. They prioritize using locally sourced ingredients, reducing their environmental impact, and promoting local farmers and producers. Choosing The BBQ Gourmet for your office catering means you're not only getting an exceptional culinary experience, but you're also supporting a business that cares about the community and the environment.
In terms of cost, The BBQ Gourmet offers competitive pricing without compromising on the quality of their food or service. They understand that budget constraints can be a concern when organizing office events, and they strive to provide affordable, value for money catering solutions.
Corporate Catering
Furthermore, The BBQ Gourmet has a simple and straightforward ordering process, making it easy for businesses to organize their office catering. You can place your order online or over the phone, and they'll take care of the rest. They also offer delivery and setup services, ensuring a hassle-free experience from start to finish.
In conclusion, when it comes to office catering in Toronto, The BBQ Gourmet is a top choice. With their exceptional barbecue cuisine, professional service, and commitment to quality, they make office catering a memorable experience. Whether you're planning a small office lunch or a large corporate event, choose The BBQ Gourmet for an unforgettable culinary encounter.