Mobile Food Truck Caterers
Mobile food truck caterers have revolutionized the way we experience food, offering a unique blend of taste, convenience, and culinary mastery, all on four wheels. This fusion of street food and gourmet cuisine has made its mark in every corner of the world, and one name that comes to the forefront is The BBQ Gourmet.
The BBQ Gourmet is a mobile food truck that's been luring food lovers with its tantalizing smells and mouth-watering flavors. Renowned for its high-quality BBQ catering, this food truck is the perfect choice for those who wish to experience the delightful combination of traditional BBQ and contemporary food truck cuisine.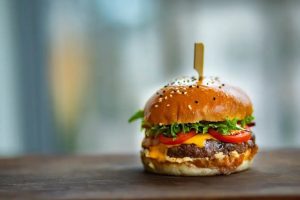 The BBQ Gourmet
The BBQ Gourmet is more than a mobile food truck; it's a culinary adventure, providing an interactive dining experience that goes beyond just food. With a menu replete with classic BBQ dishes, gourmet specials, and innovative twists on traditional favorites, you're guaranteed a gastronomic delight with each visit.
A significant aspect of The BBQ Gourmet experience is the emphasis on quality. Every dish is prepared using the freshest ingredients, ensuring that the taste and flavor remain uncompromised. Whether it's succulent ribs, juicy burgers, smoked chicken, or any other BBQ delicacy, the care and craftsmanship that goes into each dish are evident in every bite.
The BBQ Gourmet also offers mobile BBQ catering services, making it a popular choice for events. Be it a birthday party, corporate event, or family picnic, having The BBQ Gourmet at your event guarantees a culinary spread that's as delightful as the occasion itself. With a menu designed to cater to all taste preferences and dietary requirements, you can rest assured that your guests will be well taken care of.
Food Truck Cuisine
One distinguishing feature of The BBQ Gourmet is its commitment to sustainability. In an industry often criticized for its environmental impact, The BBQ Gourmet stands out with its eco-friendly practices. From using locally sourced ingredients to minimizing waste, every step is taken to ensure the food truck leaves a minimal carbon footprint.
The popularity of mobile food truck caterers like The BBQ Gourmet is a testament to the dynamism of the food industry. More and more people are embracing the idea of gourmet food on the go, and the food truck culture has become an integral part of this shift.
Food trucks like The BBQ Gourmet offer a unique dining experience that combines the convenience of fast food with the quality of a high-end restaurant. They are a breath of fresh air, bringing diversity to the food scene and providing an opportunity for chefs to showcase their culinary skills in a more casual and accessible environment.
Gourmet Food Truck
While the BBQ is the star of the show, The BBQ Gourmet offers so much more. Its ever-evolving menu promises a culinary journey that's as diverse as it is delicious. From classic BBQ staples to innovative gourmet dishes, every item is a culinary masterpiece, ensuring that each visit offers a unique dining experience.
So, if you're looking for a unique dining experience or need an exceptional caterer for your next event, look no further than The BBQ Gourmet. Its blend of traditional BBQ flavors, gourmet twists, and commitment to quality and sustainability make it a standout choice in the world of mobile food truck caterers.
In conclusion, The BBQ Gourmet is not just a food truck; it's a celebration of food and flavors. It's a testament to the fact that good food doesn't have to be confined to fancy restaurants or high-end eateries. So, the next time you're out and about, follow the aroma of tantalizing BBQ, and let The BBQ Gourmet take you on a culinary adventure you won't forget.