Mobile BBQ Catering Toronto
Welcome to the BBQ Gourmet world of Mobile BBQ Catering in Toronto! If you are planning a party, a corporate event, or even a wedding and are looking for BBQ Catering Services that can deliver mouth-watering food right at your doorstep, then you've come to the right place.
Toronto, being a multicultural city, is a hub of diverse culinary experiences, and BBQ cuisine is no exception. BBQ Gourmet Toronto is at the forefront of this diverse culinary scene, offering an incredible range of BBQ menus and catering packages.
There is a certain charm about BBQ that goes beyond the actual food. It's an experience – the aroma of grilling meat, the sizzling sound, and the open flame grilling process – it evokes a sense of camaraderie and celebration. This is precisely what Mobile BBQ Catering in Toronto brings to your event – an experience that goes beyond just great food.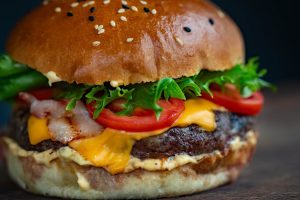 The BBQ Gourmet
Our BBQ Catering Services are perfect for any occasion, be it a summer backyard party, a corporate event, or a large wedding. We believe every event is unique, and so we offer customizable BBQ Catering Packages to suit your specific needs.
When you choose us for BBQ Gourmet Toronto services, you can expect a wide array of menu options. Our BBQ Menu Catering offers everything from traditional BBQ items such as sausages, ribs, and steaks to unique gourmet items like grilled salmon, lobster tails, and even vegetarian BBQ options.
What makes our Mobile BBQ Catering in Toronto stand apart is our commitment to quality. We use only the freshest ingredients and adhere to stringent food safety standards. Our team of chefs is skilled and experienced in BBQ cuisine, ensuring that your guests enjoy a delicious and authentic BBQ experience.
Outdoor Catering Services
We also understand the importance of presentation and service in any catering event. Our team is professionally trained to serve your guests efficiently and courteously, ensuring that your event runs smoothly.
We believe that Outdoor Catering Services should not be stressful for the host. Therefore, our BBQ Gourmet Toronto service takes care of everything, from setting up the BBQ station to cleaning up after the event. All you need to do is relax and enjoy the BBQ with your guests.
In addition to our top-notch BBQ Menu Catering, we also offer various add-ons to enhance your catering experience. These include salads, desserts, beverages, and even live cooking stations where your guests can watch our chefs in action.
BBQ Menu Catering
In conclusion, if you're looking for a unique and memorable catering experience for your next event, consider Mobile BBQ Catering in Toronto. Our BBQ Gourmet Toronto service is sure to impress your guests with delicious food and exceptional service. So why wait? Get in touch with us today to discuss your event needs and let us make it a culinary success!
Remember, BBQ is not just food, it's an experience – and we at BBQ Gourmet Toronto are here to deliver just that. Because when it comes to BBQ, we're not just good, we're smokin' good!
So, next time you plan an event, choose Mobile BBQ Catering in Toronto – a perfect blend of mouth-watering food, excellent service, and a unique culinary experience. Because every event deserves a touch of BBQ Gourmet Toronto magic!