Gourmet Food Truck Catering
In the world of catering, the gourmet food truck trend has been on a steady rise. Among these, BBQ Gourmet Food Truck Catering services have become particularly popular. With their unique blend of convenience, creativity, and incredible flavors, these mobile kitchens are transforming the catering industry and how we celebrate our special events.
So, why should you consider BBQ Gourmet Food Truck Catering for your next event? Here are several compelling reasons.
Gourmet food trucks are not your typical fast-food outlets. They are renowned for their high-quality, innovative dishes often prepared by trained chefs. BBQ Gourmet Food Trucks particularly excel in this area. They present the traditional BBQ in novel and exciting ways, making them a hit at various events.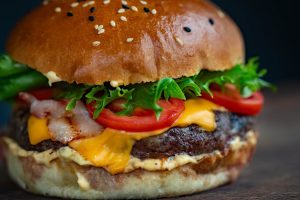 The BBQ Gourmet
The BBQ Gourmet food truck uses high-quality ingredients to create a unique culinary experience. Their menus often feature a range of barbequed meats, including ribs, chicken, and brisket. These are typically smoked or grilled to perfection and accompanied by a selection of gourmet sides. This ensures that there is something to satisfy every palate.
Food truck catering services offer unparalleled convenience. Instead of worrying about venue constraints or kitchen setups, the BBQ Gourmet food truck brings the kitchen to your event. This means you can host your event in unique locations such as parks, beaches, or even your backyard.
Additionally, food trucks provide quick service, ensuring your guests aren't waiting around for their meals. This gives you more time to mingle and enjoy the occasion.
Food Truck Catering Services
BBQ Gourmet Food Truck Catering is also a cost-effective option. Unlike traditional catering, you're not billed for waitstaff, cutlery rentals, or other extras. Instead, you pay for the delicious gourmet food and the experience. This can allow you to provide a high-quality culinary experience for your guests without breaking the bank.
Gourmet BBQ Food Trucks offer a variety of options to cater to diverse dietary needs. They usually have a broad menu, ranging from traditional BBQ favorites to vegan and vegetarian options. This ensures all your guests can enjoy the gourmet experience, regardless of their dietary preferences.
Food trucks add an interactive element to your event. Guests can watch as the BBQ Gourmet chefs prepare their meals, adding to the overall experience. This is particularly appealing to food enthusiasts who appreciate the art of cooking.
Gourmet Catering Services
BBQ Gourmet Food Truck Catering offers a unique, enjoyable, and budget-friendly catering solution for your events. With their high-quality, creative dishes, convenience, variety, and interactive experiences, they make any occasion memorable.
Whether you're hosting a birthday, wedding, corporate event, or just a casual get-together, consider the BBQ Gourmet food truck for your catering needs. You and your guests will be treated to an unforgettable culinary experience. After all, gourmet catering is not just about food – it's about creating memories to last a lifetime.
So, get ready to tantalize your taste buds with the best of BBQ Gourmet food truck catering. Let the smoky flavors, tender meats, and exquisite side dishes elevate your event to a whole new culinary level. You won't regret choosing this delicious route for your catering needs.