Gourmet Food Truck Catering
Are you planning an event and considering a unique dining experience for your guests? One of the top trending choices today is gourmet food truck catering, and The BBQ Gourmet leads the industry with a delectable and diverse menu. Offering an array of dishes cooked with quality ingredients, our food truck brings a whole new level of culinary delight right to your doorstep.
The BBQ Gourmet is revolutionizing the catering industry with its gourmet food truck catering services. As the popularity of food trucks continues to grow, it's no surprise that more people are opting for this unique and fun approach to event catering. Whether it's a corporate event, wedding, birthday party, or any other special occasion, The BBQ Gourmet is ready to serve up a feast that will impress and satisfy your guests.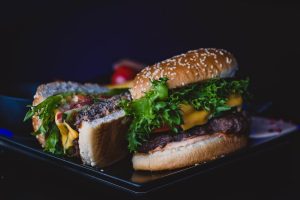 The BBQ Gourmet
One of the main appeals of The BBQ Gourmet is its customizable menu. We understand that each event is unique, and we work closely with our clients to create a menu that suits their taste and budget. From classic BBQ dishes to innovative culinary creations, our chefs are skilled at preparing a wide range of foods that not only look good but taste amazing, too.
But it's not just about the food. The BBQ Gourmet's food truck catering service also delivers an exceptional experience. Our food truck creates an engaging atmosphere that guests will love. It's a chance to watch the chefs at work, ask questions about the food, and enjoy the lively ambiance that a gourmet food truck brings. It's not just a meal; it's a memorable experience that elevates your event.
Quality is at the heart of what we do. We ensure that all dishes are prepared with the freshest ingredients. We take pride in sourcing locally where possible and choosing premium ingredients that guarantee taste and nutrition. The BBQ Gourmet's commitment to quality makes us a trusted choice for gourmet food truck catering.
Food Truck Catering Services
Moreover, our services are designed to ensure that you enjoy your event to the fullest. We handle the cooking, serving, and cleaning up, relieving you of the stress and allowing you to focus on your guests and enjoy the event. We also offer a range of service options to suit different events and budgets, ensuring that every client can experience the unique charm of a gourmet food truck.
Choosing The BBQ Gourmet's food truck catering services means choosing a unique dining experience. It's about providing your guests with delicious food that doesn't compromise on quality or taste. It's about creating an atmosphere that's fun, engaging, and memorable.
Freshly Cooked Food
As leaders in gourmet food truck catering, The BBQ Gourmet is committed to delivering an exceptional service. Our team of dedicated chefs and staff work tirelessly to ensure that your event is a success. We're not just catering an event, we're creating an experience, and we'd love to be part of your next special gathering.
In conclusion, The BBQ Gourmet offers a unique gourmet food truck catering service that's perfect for any event. Our passion for quality food and service, combined with our unique food truck experience, ensures that we always offer a fresh and exciting option for event catering. So, whether you're planning an intimate gathering or a large-scale event, consider The BBQ Gourmet. We promise to make it an event to remember!
Quality Ingredients
The BBQ Gourmet is here to redefine your perception of food truck catering. With us, you are not just getting food on wheels; you are getting a gourmet experience that will leave your guests in awe. Be it the taste of our food, the quality of our service, or the ambiance we create, everything is tailored to offer an unparalleled dining experience. So, for your next event, choose The BBQ Gourmet, your top choice for gourmet food truck catering.