Gourmet Corporate Catering Toronto
Article: When it comes to organizing a corporate event, the quality of food and drink can make or break the experience. That's why investing in Gourmet Corporate Catering Toronto services is crucial to ensure a memorable and successful event. One name synonymous with superb food and impeccable service in Toronto is The BBQ Gourmet.
Whether it's an employee appreciation event, a formal board meeting, or a casual office get-together, The BBQ Gourmet is the go-to choice for Gourmet Corporate Catering in Toronto. With their specialized menu, attention to detail, and commitment to quality, they've won the hearts of many businesses across the city.
Of all the Toronto Catering Services, The BBQ Gourmet sets itself apart with its unique offering. As the name suggests, they specialize in barbeque, delivering a gourmet twist to the traditional BBQ affair. With a menu boasting succulent meats, flavorful sides, and delectable desserts, every dish served is sure to excite the taste buds. With locally sourced ingredients and expertly trained chefs, The BBQ Gourmet assures a culinary experience that's hard to forget.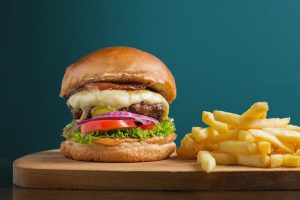 The BBQ Gourmet
Gourmet Corporate Catering isn't just about the food. It's also about creating an event that is seamless and enjoyable for all attendees. That's why The BBQ Gourmet offers comprehensive event planning services, taking care of everything from designing the menu to cleaning up post-event. They understand that each corporate event is unique, and they take pride in providing personalized services to meet specific needs and preferences.
Their Event Planning expertise extends beyond corporate events. They also cater to a range of other occasions such as weddings, private parties, and fundraisers. Regardless of the size or type of event, their commitment to quality and service remains uncompromised.
Corporate Events
As a leading name in Gourmet Corporate Catering in Toronto, The BBQ Gourmet understands the importance of accommodating dietary restrictions. They offer a range of vegetarian, vegan, and gluten-free options, ensuring everyone at your event can enjoy a delicious meal.
In the age of digital reviews and testimonials, The BBQ Gourmet's reputation precedes them. With countless positive reviews and recommendations, their commitment to providing the best Gourmet Corporate Catering in Toronto is evident.
Working with The BBQ Gourmet means not only receiving exceptional food and service but also supporting a local business. They believe in giving back to the community and regularly participate in charity events across Toronto. Their dedication to serving the community extends past their customers and into the heart of the city itself.
Toronto Catering Services
Planning a successful corporate event can be stressful. However, with The BBQ Gourmet taking care of the catering, you can focus on other aspects of your event, knowing the food and service will be impeccable.
In conclusion, The BBQ Gourmet provides top-tier Gourmet Corporate Catering in Toronto. Their mouthwatering menu, exceptional service, and commitment to quality set them apart from other Toronto Catering Services. Whether it's a small office gathering or a large corporate event, The BBQ Gourmet promises a memorable culinary experience that will leave your guests impressed. So next time you're planning a corporate event, consider The BBQ Gourmet – your trusted partner in Gourmet Corporate Catering in Toronto.