Gourmet BBQ Catering Toronto
When it comes to creating an unforgettable dining experience at your event, nothing compares to the smoky, savory flavors of a barbeque. And if you're in the Toronto area, there's no better place to turn than Gourmet BBQ Catering Toronto. Offering a luxurious twist on traditional BBQ fare, Gourmet BBQ Catering Toronto, also known as BBQ Gourmet, has established themselves as a leader in their field, offering high-quality, flavorful food that never fails to impress.
BBQ Gourmet are masters at preparing and serving mouth-watering barbeque dishes that will elevate any event. Whether you're planning a corporate event, a backyard party, or a wedding, the BBQ Gourmet team knows how to cater to your specific needs. Their extensive menu options and dedication to quality service make them the go-to choice for event BBQ catering in Toronto.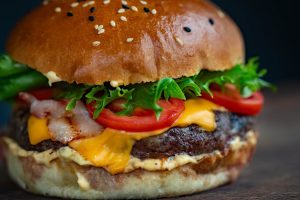 The BBQ Gourmet
The standout feature of Gourmet BBQ Catering Toronto is their passion for barbeque. They are committed to delivering the authentic, rich flavors of barbeque in every dish they prepare. Whether you prefer classic BBQ dishes like ribs and pulled pork, or want to try something a bit different like their smoked salmon or a gourmet burger, BBQ Gourmet offers a diverse range of options that cater to all tastes and dietary requirements.
One of the reasons why BBQ Gourmet stands out in the catering market is their commitment to using only the freshest ingredients. They believe that the secret to a great barbeque is high-quality ingredients, and they source only the best meats, vegetables, and spices. This results in exceptionally flavorful food that leaves a lasting impression on your guests.
BBQ Catering Services
Gourmet BBQ Catering Toronto isn't just about the food – it's also about the experience. The BBQ Gourmet team strives to make every event they cater truly special. From their professional presentation to their friendly, attentive service, they go the extra mile to make sure your event is a success. Plus, they offer both indoor and outdoor BBQ catering, so you can enjoy their delicious food wherever your event may be.
Corporate BBQ catering is one of the specialties of BBQ Gourmet. They understand that corporate events require a high level of professionalism and attention to detail, and they deliver this in spades. Whether you're hosting a company picnic, a business meeting, or a corporate celebration, BBQ Gourmet will provide a culinary experience that not only meets but exceeds your expectations.
Corporate BBQ Catering
In addition to corporate events, Gourmet BBQ Catering Toronto also caters to private events of all sizes. From small family gatherings to large weddings, they have the tools and expertise to handle it all. Their team will work closely with you to understand your needs, personalize your menu, and create a BBQ feast that matches the tone and theme of your event.
In conclusion, if you're looking for a catering service in Toronto that goes above and beyond to deliver a memorable culinary experience, then Gourmet BBQ Catering Toronto should be your top choice. Their passion for barbeque, commitment to quality, and dedication to customer service make them a standout in the world of event catering. So, whether you're planning a corporate event or a private celebration, make it an event to remember with the help of BBQ Gourmet.