Gourmet Barbeque Catering Toronto
When it comes to hosting an event, the food served significantly influences the overall experience of the guests. If you're looking for an unforgettable culinary experience at your next event, consider Gourmet Barbeque Catering in Toronto. The BBQ Gourmet, renowned for its superior quality and unique offerings, ensures your event is nothing short of spectacular.
The BBQ Gourmet offers high-quality, delectable BBQ Catering Services to make any event an unforgettable one. Whether it's a corporate gathering, a family reunion, a wedding or simply a backyard get-together with friends, the BBQ Gourmet can make it special with their extraordinary barbeque menu.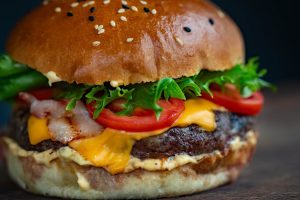 The BBQ Gourmet
The BBQ Gourmet prides itself on offering genuine, custom-made gourmet barbeque that leaves a lasting impression on your guests. Their team of professional chefs uses the finest ingredients to create an array of mouth-watering dishes that are sure to satisfy even the most discerning palates. From succulent smoked ribs and juicy pulled pork to tender chicken and flavorful brisket, the BBQ Gourmet serves up the best of barbeque cuisine that Toronto has to offer.
What sets The BBQ Gourmet apart from other catering services in Toronto is its commitment to freshness and quality. All their meats are sourced from local suppliers, ensuring the finest, freshest quality. Each dish is meticulously prepared and cooked to perfection, bringing out the rich flavours and textures that barbeque is known for.
The BBQ Gourmet also offers a diverse menu with a wide range of options to cater to different dietary requirements. They have a selection of vegetarian and vegan dishes, gluten-free options, as well as dishes that cater to specific dietary restrictions. This way, every guest can enjoy the gourmet barbeque experience regardless of their dietary needs.
BBQ Catering Services
In addition to their exceptional food, The BBQ Gourmet is committed to providing top-notch service. Their team works closely with clients to understand their specific needs and preferences, ensuring every event is tailored to the client's satisfaction. They handle everything from setup to clean-up, allowing you to relax and enjoy your event without worrying about the details.
Moreover, The BBQ Gourmet understands that each event is unique and requires a different approach. Hence, they offer customizable packages that can be tailored to suit your specific needs and budget. Whether you're planning a small intimate gathering or a large-scale event, they can provide the perfect catering solution to make your event a resounding success.
Choosing The BBQ Gourmet for your event means choosing a memorable culinary experience that your guests will rave about long after the event is over. Their dedication to quality, attention to detail and exceptional service sets them apart as a leading choice for Gourmet Barbeque Catering in Toronto.
Toronto Catering Services
In conclusion, if you're looking to add a touch of culinary excellence to your next event, The BBQ Gourmet is the perfect choice. With their exceptional gourmet barbeque offerings and impeccable service, they can make your event unforgettable. Choose The BBQ Gourmet for your next event and enjoy the best Gourmet Barbeque Catering that Toronto has to offer.
When it comes to gourmet barbeque catering in Toronto, there's no better choice than The BBQ Gourmet. With a passion for barbeque and a commitment to quality, they offer a catering experience that is simply unmatched. So, the next time you're planning an event, think The BBQ Gourmet – because nothing brings people together like great food!