Food Truck for Corporate Events
Have you been looking for a unique catering solution to make your corporate events more memorable? The answer lies in hiring a BBQ Gourmet Food Truck for Corporate Events. This innovative catering option has been gaining popularity in the corporate world due to its versatility, convenience, and most importantly, its delicious, mouth-watering cuisine.
The essence of any corporate event lies in the quality of food and service provided. A BBQ Gourmet food truck surpasses all expectations by serving up an array of delectable barbecue dishes, cooked on the spot. The tantalizing aroma of smoked meat and the visual appeal of the live cooking process adds an exciting dimension to your event.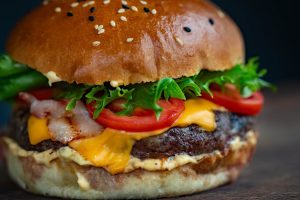 The BBQ Gourmet
Food trucks have revolutionized the corporate catering industry. More businesses are choosing food trucks over traditional catering services for their events, and for good reasons. A BBQ Gourmet food truck adds an informal, relaxed vibe to the corporate event, encouraging networking and socializing. It's not just about serving food; it's about creating a unique and engaging experience that leaves a lasting impression on your guests.
One of the main advantages of a BBQ Gourmet food truck is its flexibility. They can cater to indoor and outdoor corporate events, and can easily adjust to the number of attendees. Whether you have a small office get-together or a large corporate event, a BBQ gourmet food truck can cater to all sizes, ensuring a seamless and hassle-free catering experience.
Another important factor is the high-quality, restaurant-grade food that these food trucks serve. The BBQ Gourmet food truck takes pride in sourcing fresh, locally produced ingredients for their dishes. The result is succulent, smoked meat, flavorful sides, and delicious desserts that your guests will rave about long after the event.
Corporate Catering
The appeal of a BBQ Gourmet food truck goes beyond just the food. It's about the entire culinary experience. Professional chefs interacting with guests, explaining the dishes, and the thrill of watching your food being prepared in front of you add to the overall entertainment factor of the event.
While the BBQ Gourmet food truck provides a unique catering solution for corporate events, it also takes health and safety seriously. Their staff maintains high standards of cleanliness and hygiene, ensuring a safe dining experience for your guests.
Savory Business Event
Moreover, hiring a BBQ Gourmet food truck for your corporate event is a cost-effective catering option. Traditional catering services often come with hidden costs, such as cutlery, service charges, and venue fees. However, with a food truck, you only pay for the food and service, providing you with excellent value for your money.
In conclusion, a BBQ Gourmet food truck for corporate events offers a variety of benefits. It provides a unique, enjoyable dining experience, flexible catering solutions, high-quality food, and cost-effectiveness. With all these advantages in mind, it's no surprise why more businesses are choosing this innovative catering option for their corporate events.
Outdoor Corporate Event
Next time you plan a corporate event, consider hiring a BBQ Gourmet food truck. It will not only impress your guests with its delectable barbecue dishes but also create an unforgettable event experience.
The BBQ Gourmet food truck for corporate events is more than just a meal; it's a culinary adventure that your guests will remember and talk about long after the event has ended. So, why wait? Add that extra sizzle to your corporate events by booking a BBQ Gourmet food truck today!