Food Truck Catering Services
Have you ever thought about giving your event a unique touch with Food Truck Catering Services? More specifically, with a BBQ Gourmet twist? This trend is gaining popularity, offering a unique experience, tantalizing taste buds, and making any event unforgettable. And when it comes to BBQ Food Truck Catering, the BBQ Gourmet reigns supreme.
BBQ Gourmet, one of the top food truck catering services, offers an exciting array of smoky, savory, and sweet flavors that are sure to impress your guests. Whether it's a corporate event, a birthday party, or a wedding, the BBQ Gourmet can transform your gathering into a memorable feast.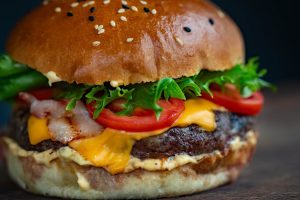 The BBQ Gourmet
The charm of food trucks is that they bring the restaurant to you. And when you combine this convenience with the irresistible flavors of BBQ food, you have the perfect combination. The BBQ Gourmet food truck catering guarantees just that.
What makes the BBQ Gourmet stand out is their commitment to quality and freshness. They use only the finest ingredients, sourcing locally wherever possible. They believe that great BBQ comes from slow cooking at low temperatures, allowing the flavors to develop fully. Their BBQ Catering Menu features a variety of options, from mouthwatering ribs and succulent pulled pork to juicy burgers.
Having a mobile BBQ catering service at your event not only adds a unique element to your gathering, but it also makes planning so much easier. You don't need to worry about the setup or cleanup. The BBQ Gourmet team handles everything, so you can enjoy your event stress-free.
Food Truck Catering for Events
When you hire the BBQ Gourmet for your event, you will experience the charm and convenience of a food truck, along with the delicious flavors of gourmet BBQ. They work closely with you to understand your needs, your guest count, and your preferences, to custom design a BBQ catering menu that fits your event perfectly.
Some of you might be wondering, 'is a BBQ food truck right for my event?' The answer is yes! Whether you're hosting a large corporate event or planning an intimate backyard gathering, a BBQ food truck caters to all. They can handle any group size and any location. You decide the place, and they'll bring the feast.
Food Truck Catering for Events is especially useful for outdoor events. BBQ Gourmet food trucks are fully equipped and self-sufficient, allowing them to set up and serve anywhere. Plus, they add a fun and casual atmosphere to your event, making it more enjoyable for your guests.
BBQ Catering Services
A BBQ food truck is a cost-effective catering option as well. With traditional catering, you often pay per head. But with food truck catering, you can set a budget that suits you, and the food truck will tailor their services to fit within your budget.
The BBQ Gourmet also offers a variety of dietary options. So if you have guests with specific dietary needs, they can accommodate them. Whether it's gluten-free, vegan, or vegetarian options, they have them covered.
In conclusion, Food Truck Catering Services, especially BBQ Gourmet, is an excellent choice for any event. It's convenient, cost-effective, and offers a unique, memorable experience for you and your guests. Make your next event unforgettable with the BBQ Gourmet.
BBQ Catering Menu
So if you're planning an event, consider the BBQ Gourmet. Their mouthwatering BBQ Catering Menu, their commitment to quality, freshness, and their professional, friendly service make them the perfect choice. Get in touch with them today and start planning your next event with a delicious, smoky twist.
Remember, great events aren't just about great company; they're also about great food. And with the BBQ Gourmet, you're guaranteed to have both.
Try food truck catering services for your next event and let the BBQ Gourmet take your guests on a culinary journey they'll never forget.