Food Truck Catering
Article: When planning a gathering, the catering takes a prominent place on the to-do list. The concept of food truck catering has been growing in popularity, and with its unique appeal, it's not hard to see why. Offering diners an array of mouthwatering dishes, food trucks bring a fun, festival-like atmosphere to any event. Today, we are focusing on one of the most popular choices, the BBQ Gourmet, and providing an insight into food truck catering prices.
Food truck catering offers flexibility and variety, making it an optimal choice for events of all sizes. Whether it's a company party, a wedding reception, or a casual backyard gathering, food trucks can adapt to the occasion and offer high-quality meals on the spot. BBQ Gourmet trucks, with their smoky flavors and hearty meals, are often a crowd-pleaser.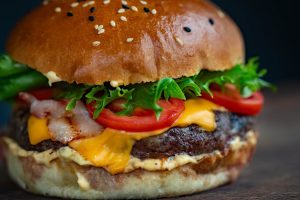 The BBQ Gourmet
The BBQ Gourmet food truck specializes in serving up delicious barbecued meats, including brisket, ribs, chicken, and pulled pork. They also typically offer an array of sides such as cornbread, coleslaw, baked beans, and macaroni and cheese. The savory flavors, combined with the unique experience of watching your meal being cooked right before your eyes, make this a memorable dining experience for your guests.
The prices for food truck catering can vary based on several factors. These include the type of cuisine, the number of people being catered for, the location of the event, and the specific food truck company you choose.
For a BBQ Gourmet food truck, prices generally range from $10 to $20 per person. This pricing usually includes a main dish, one or two side dishes, and a drink. When you consider the quality of the food and the unique dining experience, it's an affordable option that delivers on taste and atmosphere.
Catering Prices
When considering a BBQ Gourmet food truck for your event, it's important to understand what factors might influence the final price.
Menu Selection: The type and quantity of food you choose will significantly impact the pricing. Opting for premium meats like brisket or rib-eye will be more expensive than choosing chicken or pulled pork.
Guest Count: The number of guests you're planning to feed will also affect the cost. Most food trucks have a minimum charge, so it's more cost-effective to cater for a larger crowd.
Location: The distance the food truck has to travel to reach your event location can also impact the cost. Many companies include a set travel distance in their base price and charge extra for additional mileage.
Event Duration: The length of your event can also influence pricing. If the food truck is expected to serve for several hours, you might incur additional charges.
When comparing the cost of traditional catering services, food truck catering, especially BBQ Gourmet, presents an affordable and entertaining alternative. The opportunity to provide high-quality, freshly prepared meals to your guests, coupled with the unique ambiance a food truck brings, makes it a worthwhile investment for any event.
BBQ Food Truck Pricing
To get the best deal, it's advisable to get quotes from multiple food truck catering companies. Be sure to clarify what is included in the price to avoid any unexpected costs. By doing your research and making informed decisions, you can make your event a culinary success with the BBQ Gourmet food truck, without breaking the bank.
In conclusion, food truck catering prices, especially for BBQ Gourmet, are a cost-effective solution for feeding your guests at any event. The lively atmosphere, combined with delicious barbecue fare, will undoubtedly leave a lasting impression on your guests.