Food Truck Catering Prices
Food trucks have a universal appeal, offering a diverse range of delicious cuisines that cater to the taste buds of every foodie. Among them, the BBQ Gourmet stands out as a favorite, drawing crowds with its succulent, smoky flavors. When planning a special event, whether it's a corporate gathering, wedding, or birthday party, a BBQ gourmet food truck may be just what you need to wow your guests. But what do Food Truck Catering Prices look like, specifically for BBQ Gourmet? Here's a comprehensive guide to help you understand the pricing landscape.
To begin, it's important to note that Food Truck Catering Prices can vary significantly based on several factors. These include your event's location, the number of guests, the specific menu items chosen, and even the time of year. For BBQ Gourmet, prices may range anywhere from $10 to $20 per person on average.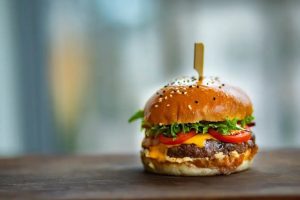 The BBQ Gourmet
The BBQ Gourmet food truck specializes in barbecued meats such as chicken, ribs, and briskets, served with a selection of tantalizing sauces and sides like coleslaw, mac and cheese, and potato salad. Naturally, the kind of meats you choose can impact the overall cost. The more premium your meat choices, the higher the price per person.
Another factor to consider is the location of your event. The closer the venue to the food truck's base, the lower your catering costs. BBQ Gourmet food trucks, like other catering services, factor in travel expenses, fuel, and time spent in their pricing. Therefore, to keep the catering prices low, it is advisable to hire a local food truck.
Furthermore, the number of guests is a crucial determinant in the catering prices. Most BBQ Gourmet food trucks offer package deals based on the number of people attending the event. For instance, a package catering for 50-100 people might cost less per head than a smaller gathering of 20-30 people. It's always wise to confirm the minimum number of guests and the cost per additional guest with the food truck company beforehand.
Catering Prices
Remember that peak seasons such as summer weekends or holiday periods may lead to increased prices due to high demand. So, if you're considering BBQ Gourmet for a special event, early booking is recommended to secure the best rates.
It's also important to know what's included in the cost. Some food trucks bundle their service fees into the food cost while others bill separately for services like setup and cleanup, insurance, and gratuity. Ensure to inquire about these details when getting a quote.
Another point to consider while planning your budget is the style of service. BBQ Gourmet food trucks can offer buffet service where guests serve themselves, or a more formal plated service where staff serve guests at their tables. While the buffet style is generally less expensive, the plated service provides a more exclusive experience.
While it might seem daunting, understanding the food truck catering prices, specifically for BBQ Gourmet, is doable with a little research. It's recommended to gather several quotes and compare what each package includes before making a decision.
Food Truck Catering
In conclusion, Food Truck Catering Prices for BBQ Gourmet can vary based on a multitude of factors. However, their delicious flavors and unique dining experience are generally well worth the investment. Regardless of the type of event, BBQ Gourmet food trucks are a hit, offering mouthwatering foods with an exciting twist. Plan carefully and early, and you're set for a memorable occasion, both in taste and experience.
BBQ Gourmet food trucks are more than just a catering service—they're a culinary experience. So, the next time you're planning an event, consider the BBQ Gourmet food truck. With its tantalizing smoky flavors and exciting vibe, it's sure to be a crowd-pleaser, making your event unforgettable.