Food Truck Catering Options
In the realm of catering, food trucks have emerged as a popular and unique dining choice. Among the diverse flavors and meals on wheels, one that has captured food enthusiasts' hearts is BBQ gourmet. Food truck catering, particularly BBQ Gourmet, has transformed the traditional dining experience into a flavorful journey enjoyed in a relaxed and informal setting.
BBQ Gourmet food truck catering is much more than just a mobile restaurant. It's a culinary delight on wheels, offering a fusion of delectable barbeque dishes prepared with passion and presented with flair. From lip-smacking ribs, succulent brisket to smoky chicken wings, the BBQ gourmet food truck offers a plethora of mouthwatering options that are sure to satisfy your cravings.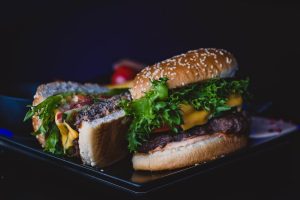 The BBQ Gourmet
The BBQ Gourmet food truck catering provides a unique dining experience that combines the convenience of fast food with the quality and taste of a gourmet meal. This fusion of flavors and styles has changed the perception of street food, making it a preferred choice for many food enthusiasts.
One of the key features of food truck catering is its ability to turn any event into a memorable feast. Whether it's a corporate event, wedding, birthday party, or a casual get-together, BBQ gourmet food truck catering can cater to your guests' diverse palates. The tailor-made menus, fresh ingredients, and the masterful preparation of the chefs make every dish a culinary masterpiece.
Food truck catering, particularly BBQ Gourmet, offers a unique and personalized dining experience. Unlike traditional catering services, food trucks offer an engaging and interactive dining experience. Guests can watch their meals being prepared right in front of their eyes, adding an element of entertainment to the dining experience.
Unique Dining Experience
The BBQ Gourmet food truck is not just about the food; it's about the entire experience. From the moment you approach the truck, the aroma of barbequed meats will engage your senses. As you watch your meal prepared, you'll be immersed in the spectacle of the live cooking show. And when you finally taste the BBQ dishes, you'll relish the explosion of flavors that hallmark gourmet cuisine.
When it comes to event catering, BBQ Gourmet food truck catering offers a hassle-free solution. Their mobile nature allows them to set up shop at any location, making them an ideal choice for outdoor events. Plus, the preparation, serving, and clean-up are taken care of by the food truck staff, leaving you free to enjoy the event.
Food safety is a priority for any food service provider, and food trucks are no exception. BBQ Gourmet food trucks maintain strict hygiene standards, ensuring every dish served is safe and healthy. High-quality ingredients and careful preparation also contribute to the food's overall quality and taste.
Event Catering
In conclusion, food truck catering has revolutionized the culinary scene by introducing a unique and flavorful dining experience. The BBQ Gourmet food truck stands out with its delectable barbeque offerings, making it a cherished favorite among food enthusiasts. Whether you're a fan of street food or looking for a new dining experience, the BBQ Gourmet food truck is a must-try.
So, the next time you're planning an event or simply craving a gourmet meal, look no further than BBQ Gourmet food truck catering. Make your dining experience memorable with this incredible fusion of flavors and styles. Embrace the food truck revolution and treat your tastebuds to BBQ gourmet.