Food Truck Catering for Parties
Throwing a party? Want to make it memorable with a unique culinary experience? The solution is simple – The BBQ Gourmet, food truck catering for parties. Offering a variety of mouthwatering, gourmet BBQ dishes to tantalize your taste buds, food truck catering is the newest trend in party catering that guarantees an unforgettable event.
The BBQ Gourmet is a food truck catering service that specializes in serving up the most delicious BBQ dishes. Whether you're hosting a birthday party, a corporate event, or a family gathering, the BBQ Gourmet food truck is the ultimate solution for all your catering needs.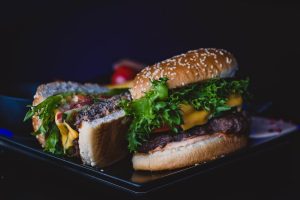 The BBQ Gourmet
Food trucks have taken the world by storm and the BBQ Gourmet is no exception. Serving up both classic and innovative BBQ delicacies, this food truck has earned its place among the best BBQ food trucks. Their menu is perfectly crafted to satisfy every guest's BBQ cravings. From smoky, tender ribs, to juicy, flavorful pulled pork, their dishes are a celebration of the BBQ cuisine.
Food truck party catering is gaining popularity due to its unique, casual, and fun approach to dining. It's not just about the food – although that's a huge part of it – it's about the entire experience. With an open kitchen format, guests can watch as their food is prepared, creating a sense of engagement and enjoyment that traditional catering simply can't match.
But why choose the BBQ Gourmet for your food truck catering? The answer lies in their attention to detail, commitment to quality, and passion for BBQ. Every dish served by the BBQ Gourmet is made from the finest ingredients, ensuring that flavors are bold, authentic, and simply delicious. Their team of professional chefs ensures that every dish is cooked to perfection, capturing the true essence of BBQ.
Food Truck Catering
Food truck catering for parties also offers a level of convenience that traditional catering services can't compete with. The BBQ Gourmet brings the party to you, providing everything you need to feed your guests without you having to lift a finger. Plus, their menu offers options for everyone, including those with dietary restrictions.
The BBQ Gourmet's reputation as a top food truck catering service is well-deserved. They take pride in not only their exceptional cooking skills but also their excellent customer service. From the moment you book their services, they strive to make your event as stress-free and enjoyable as possible. They work closely with you to customize their services to best fit your event's needs and your personal preferences.
Food Truck Party Catering
A food truck catering service like the BBQ Gourmet is way more than your typical barbecue. It's a culinary adventure that will have your guests raving about your party for years to come. The atmosphere a food truck brings to an event is unmatched. It creates a unique and fun experience that guests of all ages will enjoy.
In conclusion, if you're in search of a unique and exciting catering option for your next party, consider the BBQ Gourmet food truck. With a rich array of gourmet BBQ options, exceptional customer service, and a fun and engaging dining experience, your party is sure to be the talk of the town. The BBQ Gourmet, food truck catering for parties, is truly a game-changer in the world of event catering. Make your party a hit with the BBQ Gourmet.
Best BBQ Food Trucks
So, the next time you're hosting a party, forget the traditional caterers. Embrace the fun, exciting, and delicious world of food truck catering with the BBQ Gourmet. You and your guests won't be disappointed.
The BBQ Gourmet is ready to roll and bring the flavor to your next party. Enough with the standard party food. It's time to impress your guests with food truck catering and take your party to the next level with the BBQ Gourmet. Plan your event with the BBQ Gourmet, where good food, good fun, and good memories are always on the menu.