BBQ Catering
Article: When it comes to top-notch Catering Services in Toronto, The BBQ Gourmet holds a special place. Known for its scrumptious BBQ delicacies and outstanding services, The BBQ Gourmet sets the bar high for event catering, whether you're hosting a wedding, a corporate event, or an outdoor party. The versatility, professionalism, and attention to detail make them stand out in the competitive catering industry of Toronto.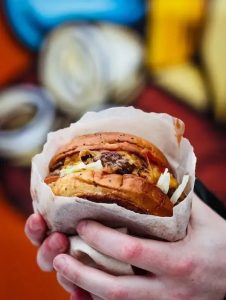 As the name suggests, The BBQ Gourmet specializes in BBQ catering, a unique service that adds a distinct flavor to your events. They bring the delicious smoky flavors of the grill to your table, creating an unforgettable culinary experience for you and your guests. The BBQ Gourmet ensures that the food is not just about taste, but also an experience that is remembered long after the event is over.
Event Catering
The BBQ Gourmet's event catering services are tailored to fit all types of occasions. They understand that every event is unique and requires a customized approach. Whether it's a classy corporate event or a lively outdoor party, The BBQ Gourmet offers menu options that cater to diverse tastes and dietary requirements. From traditional BBQ staples like succulent ribs and smoky pulled pork to vegan and gluten-free options, they ensure everyone's palate is catered to.
Party Catering Services
Wedding Catering is another area where The BBQ Gourmet shines. They understand that your special day needs to be perfect in every aspect, and food plays a key role in it. From crafting a personalized menu to ensuring seamless service on the wedding day, they take care of everything. The BBQ Gourmet's team works closely with the couple to understand their vision and preferences, ensuring the wedding feast is as memorable as the day itself.
Corporate Catering
A significant aspect that sets The BBQ Gourmet apart from other Catering Services in Toronto is their commitment to quality. They use fresh, locally sourced ingredients and employ traditional BBQ techniques to bring out the best flavors. The attention to detail is apparent in every dish they serve, making your event a culinary success.
Party Catering Services by The BBQ Gourmet are also highly sought after. They offer a range of menu options that cater to a variety of tastes and preferences, ensuring a gastronomic delight for every guest. From casual backyard BBQs to grand holiday feasts, their team goes above and beyond to make your party a hit among your guests.
Outdoor Catering
Outdoor Catering is another forte of The BBQ Gourmet. They bring the grill to your location, offering a unique BBQ experience. Their team ensures minimal mess and disruption, allowing you and your guests to enjoy the event to the fullest.
Corporate Catering
In conclusion, when it comes to Catering Services in Toronto, The BBQ Gourmet is a name you can trust. Their combination of delicious food, professional service, and attention to detail ensures a memorable event, whether it's a wedding, a corporate gathering, or a simple backyard party. So, the next time you're planning an event, consider The BBQ Gourmet for a stress-free and delightful catering experience.