Event Food Truck Hire
No event can be complete without delicious, mouth-watering food. And when it comes to outdoor events, there's nothing better than having your guests treated to a gourmet feast from a BBQ food truck. Welcome to the world of the BBQ Gourmet, the ultimate destination for all event food truck hire needs.
When planning an outdoor event, one of the critical factors to consider is food catering. This is where the BBQ Gourmet food truck steps in. Offering a wide range of dishes cooked to perfection, BBQ Gourmet can take your event to new heights with our unique style of catering.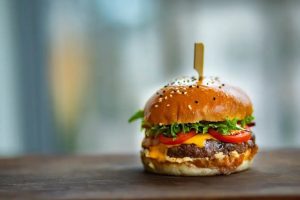 The BBQ Gourmet
When you choose to hire the BBQ Gourmet food truck for your event, you're not just choosing street food catering; you're opting for a culinary experience that blends taste, creativity, and the thrill of outdoor dining. Our BBQ food truck is your one-stop solution for portable event food that will satiate your guest's taste buds and leave a lasting impression.
Our BBQ Gourmet food truck takes pride in serving our guests with a variety of dishes that cater to both meat lovers and vegetarians. From succulent, slow-cooked barbecue ribs to grilled vegetable skewers and vegan burgers, our menu covers it all. We use high-quality, fresh ingredients to ensure every bite is packed with flavor.
Beyond the delicious food, what sets our BBQ food truck apart is our service. We believe in providing not just a food service but a complete dining experience. Our professional and friendly staff are always ready to serve you and your guests with a smile. They're well-trained to provide a high level of service, from serving food hot and fast to addressing any dietary requirements your guests might have.
Event food truck hire
Hiring a BBQ Gourmet food truck for your event takes off a significant load off your shoulders. As event organizers, you can relax and enjoy the event, knowing your guests are being well-fed. Additionally, food trucks add a unique, informal touch to your event, creating a relaxed and enjoyable atmosphere.
Our BBQ food truck is perfect for a wide range of events. Be it corporate events, weddings, birthday parties, festivals, or any outdoor gathering, our food truck is ready to serve. Our service is fully customizable, so whether you want a classic BBQ menu, or you have specific dishes in mind, we've got you covered.
Food truck catering
Moreover, our BBQ gourmet food truck is more than just a meal on wheels. It's a visually appealing addition to your event. With its vibrant design, it's sure to attract the attention of your guests and add a fun element to your event.
Food trucks are the trend in event catering, and for all the right reasons. They're flexible, practical, and add a unique flavor to your event. With the BBQ gourmet food truck, you can offer your guests a memorable dining experience that combines the excitement of street food with the sophistication of gourmet cuisine.
Portable event food
So, are you ready to take your event to the next level with our BBQ Gourmet food truck? Contact us today for hassle-free event food truck hire. Let us take care of your guests' gastronomical needs while you focus on making the event a success. The BBQ Gourmet is here to make your event unforgettable with the best of food truck catering.
In conclusion, hiring a BBQ Gourmet food truck for your event guarantees a memorable culinary experience. It combines the convenience of a food truck with the flavors of gourmet BBQ, making your event a resounding success. So the next time you're planning an outdoor event, remember – the BBQ Gourmet is just a call away.
Revel in the joy of delicious food and happy guests with BBQ Gourmet – your ultimate destination for event food truck hire.