Corporate Party Catering Toronto
In the vibrant business hub of Toronto, corporate events and parties are a regular part of the corporate culture. These events play a significant role in maintaining a healthy and vibrant business environment. One of the key factors that contribute to the success of these events is the catering service. This is where Corporate Party Catering Toronto, especially the enticing offerings from The BBQ Gourmet, comes into play.
Toronto, being the largest city in Canada and a global center for business and finance, hosts a plethora of corporate events every year. To leave a lasting impression on attendees, businesses often rely on quality catering services. The BBQ Gourmet, a renowned name in Corporate Party Catering Toronto, has been consistently delivering exceptional food and service to businesses across the city.
The BBQ Gourmet is not just another catering service in Toronto. With its unique offerings and unparalleled service, it has carved a niche for itself in Toronto's corporate party catering scene. Specializing in mouth-watering BBQ dishes, The BBQ Gourmet brings a rustic charm and delicious appeal to corporate parties and events.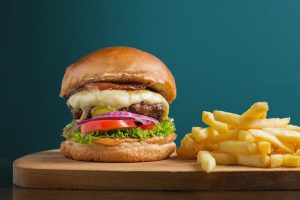 The BBQ Gourmet
At The BBQ Gourmet, the menu is rich and diverse, catering to a variety of palates. From scrumptious appetizers to hearty main courses and delightful desserts, every dish is prepared with utmost care and attention to detail. Whether you prefer a traditional BBQ spread with smoky ribs and juicy burgers or wish to offer your guests an exotic array of international cuisines, The BBQ Gourmet has got you covered.
Along with the food, the service at The BBQ Gourmet is also top-notch. Their team of experienced professionals is dedicated to ensuring that every aspect of your corporate event catering is handled with the highest level of professionalism. They take care of everything from menu planning to food preparation and presentation, allowing you to focus on your event without any worries.
Toronto Catering Services
The BBQ Gourmet understands the unique requirements of corporate events. Whether it's a small business meeting, a large corporate party, or an annual company gala, they are equipped to handle events of all sizes. They also offer customized catering packages to suit different budgets, ensuring that your corporate event is a success without breaking the bank.
Choosing The BBQ Gourmet for your Corporate Party Catering Toronto also means you are opting for a sustainable and eco-friendly service. They are committed to minimizing their environmental footprint by using locally sourced ingredients, reducing wastage, and implementing sustainable practices in their operations.
In the competitive business environment of Toronto, making a lasting impression is crucial. The catering at your corporate event can play a significant role in shaping that impression. By choosing The BBQ Gourmet, you not only ensure a memorable dining experience for your guests but also showcase your commitment to quality, professionalism, and sustainability.
Business Catering
With its tantalizing BBQ offerings, impeccable service, and commitment to sustainability, The BBQ Gourmet is redefining Corporate Party Catering in Toronto. So the next time you are planning a corporate event, consider The BBQ Gourmet for an unforgettable dining experience that will leave your guests impressed and satisfied.
In conclusion, Corporate Party Catering Toronto is an important aspect of planning any corporate event. With the right caterer, like The BBQ Gourmet, you ensure not only delicious food but also a memorable event that reflects your company's professionalism and commitment to quality. Whether you're organizing a small meeting or planning a grand corporate gala, The BBQ Gourmet can make your event a great success with their exceptional catering services. So, make your next corporate event a hit with The BBQ Gourmet – the top choice for Corporate Party Catering in Toronto.