Corporate Food Truck Rental
Are you planning a corporate event and seeking a unique and tasty catering option? Look no further, as we introduce you to the world of Corporate Food Truck Rental, specifically the BBQ Gourmet food truck. It's not just about feeding your guests; it's about creating an unforgettable culinary experience that leaves an impression.
The concept of Corporate Food Truck Rental has been gaining immense popularity over the past few years. The appeal lies in the combination of practicality, uniqueness, and the wide array of flavors from around the world. Among the various food truck options available, BBQ Gourmet stands out for its smoky, tangy, and luscious offerings guaranteed to satisfy even the most discerning taste buds.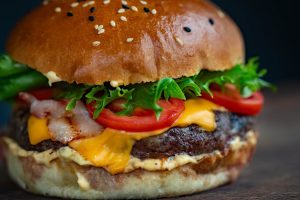 The BBQ Gourmet
Hiring a BBQ Gourmet food truck for your corporate event is more than just arranging food; it's about bringing the authentic flavor of barbeque to your event. Whether it's a staff appreciation day, team-building event, or a client meeting, BBQ Gourmet corporate food truck rental can turn your event into a culinary fiesta that your guests will remember long after the last morsel is consumed.
Why Choose BBQ Gourmet for Corporate Food Truck Rental?
Here's why BBQ Gourmet is an excellent choice for your corporate food truck rental needs:
Unique and Delicious Menus: BBQ Gourmet food truck specializes in serving succulent barbeque dishes made from high-quality ingredients. From smoky ribs to melt-in-your-mouth pulled pork and juicy grilled chicken, the truck offers an extensive menu that can be customized to meet your specific needs.
Professionalism: Nothing spoils an event like poor service. With BBQ Gourmet, you can rest assured that punctuality, cleanliness, and professionalism are guaranteed. The team understands the importance of corporate events and works tirelessly to ensure your event runs smoothly.
Cost-Effective: Renting a BBQ Gourmet food truck for your event can be a cost-effective solution compared to traditional catering services. The food truck eliminates the need for rental of dining furniture and dishware, reducing the overall cost of your event.
Interactive and Engaging: Having a BBQ Gourmet food truck at your event creates an interactive and engaging environment. The open cooking space allows your guests to watch their food being prepared, adding an exciting element to your event.
Versatility: Whether it's a small team event or a large corporate gathering, BBQ Gourmet can cater to all. The food truck can serve anywhere from 50 to 500 guests, making it an ideal choice for events of all sizes.
BBQ Food Truck
The BBQ Gourmet food truck is not just about food; it's about creating a memorable experience for your corporate events. The aroma of barbequed meats wafting through the air, the sight of mouth-watering dishes being prepared, and the sound of sizzling grills will turn your event into a sensory feast.
With BBQ Gourmet Corporate Food Truck Rental, get ready to elevate your corporate events to a whole new level. Regardless of the type of event, BBQ Gourmet can adapt to your needs and deliver an exceptional culinary experience for your guests. So the next time you're planning a corporate event, think beyond the traditional catering options. Think BBQ Gourmet Food Truck. Unleash the flavor and make your event unforgettable.