Corporate Food Truck Catering
Planning a corporate event and looking for an innovative, delicious way to feed your guests? Look no further than Corporate Food Truck Catering – The BBQ Gourmet. This trend-setting catering service is gaining popularity in the corporate world, thanks to its ease, convenience, and mouth-watering menu options.
Corporate Food Truck Catering offers a unique, memorable, and interactive dining experience. The BBQ Gourmet, a leading name in this sphere, provides exemplary BBQ catering services designed to impress. Their culinary prowess lies in crafting delectable BBQ dishes that satisfy both the eye and the palate.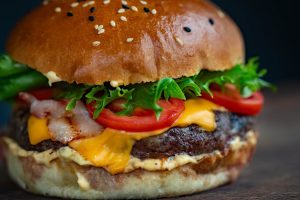 The BBQ Gourmet
The BBQ Gourmet offers an array of sumptuous BBQ dishes. From slow-smoked brisket to tender ribs – their menu is sure to tantalize the taste buds of all your guests. Their secret? The authentic smokehouse flavour that is infused into every bite, thanks to their traditional slow-cooking methods.
But the BBQ Gourmet is more than just exceptional food. They also offer a complete package of catering services. From setup to clean-up, their professional team handles everything, allowing you to focus solely on your event. Their commitment to providing top-notch service is evident in their attention to detail, ensuring a seamless and stress-free experience for their clients.
One of the key advantages of Corporate Food Truck Catering is its flexibility. The BBQ Gourmet can cater to events of all sizes and types. Whether it's a company picnic, a team-building event, or a corporate gala, the BBQ Gourmet's mobile catering services ensure that they can bring their culinary expertise to you, wherever your event may be.
Catering Services
Moreover, Corporate Food Truck Catering offers a dynamic, creative, and fun alternative to traditional catering methods. Guests can watch their food being prepared fresh right before their eyes. This interactive experience not only enhances the enjoyment of the meal but also provides an excellent conversation starter, fostering a lively and sociable atmosphere at your event.
The BBQ Gourmet also understands the importance of dietary restrictions and preferences. They offer vegetarian, vegan, and gluten-free options, ensuring that all guests can enjoy their delicious BBQ dishes. This level of consideration and inclusivity is another reason why the BBQ Gourmet is a preferred choice for Corporate Food Truck Catering.
Event Planning
The popularity of gourmet food trucks in the corporate sector is no surprise. They offer a unique dining experience that combines delicious food, convenience, and a fun atmosphere. It's a complete package that adds a touch of novelty and excitement to any corporate event.
When it comes to event planning, the food is always a critical component. It's one of the elements guests look forward to and remember. So why not make it memorable? With Corporate Food Truck Catering – The BBQ Gourmet, you're guaranteed to leave a lasting impression on your guests. Their delicious BBQ dishes, professional service, and interactive experience make them the perfect choice for any corporate event.
Mobile Catering
In conclusion, Corporate Food Truck Catering – The BBQ Gourmet is a fantastic option for those looking to add a unique touch to their event. Their delicious, slow-cooked BBQ dishes, professional service, and the flexibility of a mobile kitchen make them an outstanding choice for corporate events. So why not step away from traditional catering methods and embrace this exciting, innovative, and delicious alternative?
Remember, the success of your event relies heavily on the quality of food and service you provide. With Corporate Food Truck Catering – The BBQ Gourmet, you're not just offering a meal; you're providing an experience that your guests won't soon forget. Choose The BBQ Gourmet for your next corporate event and make it a memorable occasion for all.