Corporate Event Food Truck Catering
A corporate event is not just about presentations and meetings; it's also an excellent platform to celebrate success, boost team morale, and foster positive relationships within the organization. An integral part of these events is the catering service – the food. This is where Corporate Event Food Truck Catering – The BBQ Gourmet, comes into play. It is an innovative, fun, and delicious solution to your corporate event catering needs.
Food truck catering is a popular trend that has taken the culinary world by storm. It's not limited to street corners or festivals anymore. In fact, food truck catering has become a preferred choice for corporate events. The BBQ Gourmet is one such food truck that offers a unique and unforgettable dining experience.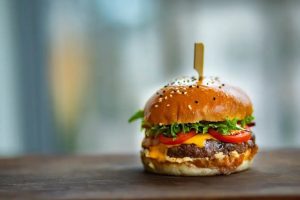 The BBQ Gourmet
The BBQ Gourmet is renowned for its delectable and diverse barbecue offerings. From smoky pulled pork to juicy grilled chicken, tangy BBQ ribs, and gourmet beef brisket, the menu is a haven for meat lovers. Their corporate event food truck catering services are designed to provide a relaxed, casual, and enjoyable atmosphere for your guests.
One of the most significant advantages of hiring The BBQ Gourmet for your corporate event is the versatility it provides. Instead of sticking with a traditional sit-down meal, food truck catering allows your guests to mix, mingle, and enjoy the event at their own pace. Plus, the BBQ Gourmet's food truck becomes a visual centerpiece, adding a unique, fun element to your corporate event.
Moreover, The BBQ Gourmet food truck is committed to using high-quality ingredients to ensure the best taste and presentation. Their professional chefs have mastered the art of preparing BBQ dishes that are as pleasing to the eye as they are to the palate. This attention to detail is what sets The BBQ Gourmet apart from other food truck caterers.
Corporate BBQ Event
When it comes to corporate event food truck catering, the BBQ Gourmet stands out for its excellent service. Their team is dedicated to making your event a resounding success, from setting up to serving the food and cleaning up afterward. They understand the importance of a well-run event, ensuring everything goes smoothly and efficiently.
Another reason why The BBQ Gourmet is a popular choice for corporate event food truck catering is their customizable menus. Whether you want to stick to classic BBQ favorites or want to incorporate some unique gourmet options, they have you covered. They work closely with you to understand your needs and preferences, curating a menu that will delight your guests and leave a lasting impression.
In addition, The BBQ Gourmet caters to all dietary requirements. They offer vegan, vegetarian, and gluten-free options, ensuring that every guest at your corporate event can enjoy a delicious meal.
BBQ Catering
Food is a universal language, and good food can turn any event into a memorable one. With The BBQ Gourmet, you don't just get food; you get an experience. Their corporate event food truck catering service brings people together, fosters conversations, and creates a comfortable, enjoyable atmosphere.
In conclusion, if you're planning a corporate event and looking for a unique, fun, and delicious catering option, consider hiring The BBQ Gourmet. Their food truck catering services are not just about delivering great food but also about creating a memorable dining experience. With their professional service, delectable BBQ gourmet dishes, and commitment to customer satisfaction, The BBQ Gourmet is the perfect choice for corporate event food truck catering. So, let The BBQ Gourmet bring the joy of food truck catering to your next corporate event, ensuring it's an occasion that will be talked about for years to come.