Corporate Event Catering
When it comes to corporate event catering in Mississauga, the BBQ Gourmet stands out as a leading choice. Whether it's an office party, business meeting, or corporate conference, the culinary expertise of the BBQ Gourmet makes every event a memorable occasion.
As a leading provider of corporate catering services in Mississauga, the BBQ Gourmet brings a unique blend of southern-style BBQ cuisine, professionalism, and exceptional customer service. With this combination, they guarantee a culinary experience that leaves a lasting impression on your guests.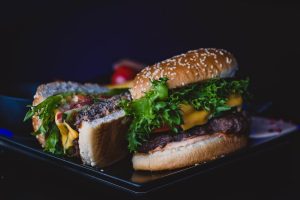 The BBQ Gourmet
The BBQ Gourmet specializes in BBQ catering, serving a rich variety of mouth-watering dishes. From grilled chicken to smoked ribs and iconic BBQ pulled pork, their menu is filled with delicious options that cater to a range of dietary preferences.
Corporate event catering requires finesse, and the BBQ Gourmet has mastered this art with years of experience in the industry. They understand the critical role that food plays in setting the tone for your event. As such, they strive to create a menu that not only satisfies appetites but also reinforces the theme and objective of your event.
Another noteworthy aspect of the BBQ Gourmet is their commitment to quality. They source fresh, high-quality ingredients, and their skilled chefs use time-honored cooking techniques to bring out the best flavors. Every dish is prepared with attention to detail, ensuring that your guests enjoy a gourmet dining experience at your corporate event.
Event Catering Mississauga
When it comes to event catering in Mississauga, the BBQ Gourmet offers flexibility and customization. They appreciate that every event is unique, and they work closely with clients to create a menu that suits their specific requirements and budget. They offer a variety of menu options, from buffet-style meals to plated dinners, and can accommodate special dietary requests.
Beyond the food, the BBQ Gourmet offers a comprehensive catering service, taking care of everything from setup to cleanup. Their professional staff ensures seamless service during the event, leaving you free to interact with your guests without worrying about the logistics.
One of the reasons why the BBQ Gourmet is a top choice for corporate event catering in Mississauga is their exceptional customer service. Their team is committed to making your event a success, providing guidance every step of the way. From initial planning to execution, they provide a stress-free catering experience.
 Corporate Catering Services
While the BBQ Gourmet has made a name for itself with its gourmet BBQ, their culinary repertoire is not limited to grilled meats. Their menu also features a variety of salads, sides, and desserts, all prepared with the same commitment to quality and flavor. Whether you're planning a casual office luncheon or a formal corporate dinner, the BBQ Gourmet has the culinary expertise to make your event a success.
In conclusion, when it comes to corporate event catering in Mississauga, the BBQ Gourmet is a reliable, professional, and versatile choice. Their commitment to quality, exceptional customer service, and diverse menu makes them a top choice for any corporate event. When you choose the BBQ Gourmet, you're choosing a catering service that will impress your guests and make your event unforgettable.