Corporate Catering Menus
If you're planning a corporate event in Toronto, the catering can make or break the success of your event. It's more than just food; it's about creating a memorable experience for your guests. One name that continually stands out in corporate catering menus in Toronto is the BBQ Gourmet.
The BBQ Gourmet has developed a reputation for providing exceptional catering services with a unique twist: a barbecue-inspired menu that leaves guests craving more. This article will explore why the BBQ Gourmet is a top choice in the realm of corporate catering in Toronto.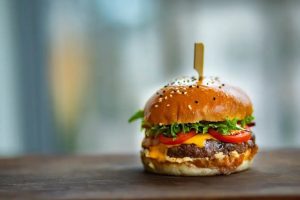 The BBQ Gourmet
So why choose the BBQ Gourmet for your corporate event? There are several compelling reasons why their corporate catering menus stand out.
Unique Menu: A BBQ-Inspired Feast
While most corporate catering menus offer the regular fare, the BBQ Gourmet takes things up a notch with their unique barbecue-inspired menu. Their delectable options range from juicy, slow-roasted meats to perfectly grilled vegetables. Their culinary team goes beyond the usual barbecue staples, offering a variety of BBQ-themed cuisines that cater to all dietary restrictions and preferences.
Quality Ingredients: Locally-Sourced and Fresh
The BBQ Gourmet believes in the quality of their food, which is why they use only fresh, locally-sourced ingredients. They understand that the quality of the ingredients directly impacts the taste of the food. This commitment to quality and freshness is one reason they have built a strong reputation in the corporate catering world in Toronto.
Customizable Menus: Tailored to Suit Your Event
The BBQ Gourmet offers customizable menus for corporate events. Whether you're hosting a small meeting or a large corporate gala, they work closely with you to develop a menu that meets your specific requirements and preferences. Their team understands that every event is unique, and they're committed to making your event stand out with a menu tailored to suit your event's theme and your guests' palates.
Exceptional Service: A Seamless Catering Experience
The BBQ Gourmet prides itself on providing exceptional service. From the initial consultation to the event itself, their team ensures a seamless experience. They handle everything, from setup to cleanup, allowing you to focus on your event.
The BBQ Gourmet's reputation as a top choice for corporate catering menus in Toronto isn't just about the food. Their commitment to customer service, attention to detail, and willingness to go the extra mile set them apart.
Corporate Catering
In addition to their commitment to quality and service, the BBQ Gourmet also values sustainability. They strive to minimize their environmental footprint through practices like composting, recycling, and sourcing food from local farmers and suppliers.
In conclusion, if you're looking for a catering service that offers unique, high-quality corporate catering menus in Toronto, the BBQ Gourmet should be at the top of your list. Their barbecue-inspired menus, commitment to quality, customizable options, exceptional service, and sustainable practices set them apart from the competition and make them a top choice for corporate catering in Toronto.