Corporate Catering in Mississauga
Whether you're planning a grand corporate event or a small office gathering, catering is one of the core elements that can make or break the occasion. When it comes to Corporate Catering in Mississauga, there's no service quite like The BBQ Gourmet. This article will explore why The BBQ Gourmet has become a favourite among businesses and why it stands out in the busy world of corporate event catering.
In the bustling city of Mississauga, the business landscape is as diverse as its culinary scene. With a constant need for corporate events, the demand for high-quality, reliable and varied catering services is always high. Enter The BBQ Gourmet – a catering service that has perfected the art of barbecued cuisine, offering a unique twist to Corporate Catering in Mississauga.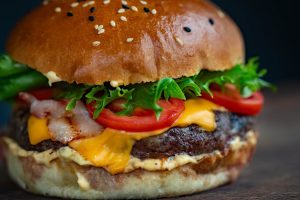 The BBQ Gourmet
The BBQ Gourmet, as the name suggests, specialises in providing mouth-watering, expertly prepared barbeque dishes. But what makes them stand out in the realm of Corporate Catering is their commitment to quality and bespoke service. They understand that every event, every occasion, and every palate is unique; therefore, they offer a wide range of menu options to cater to varied dietary preferences and event themes.
One of the key aspects that set The BBQ Gourmet apart from others in the field of Corporate Catering in Mississauga is their use of freshest and finest ingredients. Their specially selected meats are slow-cooked to perfection over real hardwood fires, giving them a distinctive, smoky flavour that's hard to resist. This commitment to quality and authenticity reflects in each dish they serve, making every corporate event a gastronomical delight.
The BBQ Gourmet not only excels in delivering scrumptious food but also excels in serving it. Their professional and courteous staff ensure that every guest is well taken care of, adhering to the highest standards of service. Whether it's a small office gathering or a large corporate event, they ensure seamless service, creating a pleasant and smooth dining experience for all attendees.
Event Catering
The versatility of The BBQ Gourmet's menu is another feather in their cap. From the traditional BBQ staples like ribs, chicken, and brisket to unique creations like BBQ sushi rolls and smoked salmon, they offer something for everyone. Plus, they cater to various dietary needs with an array of vegetarian and vegan options, making sure no attendee is left unsatisfied.
While they are experts at barbeques, The BBQ Gourmet also offers a variety of other cuisines, making them a one-stop solution for Corporate Catering in Mississauga. Their extensive menu features Mediterranean, Italian, and Asian dishes, among others. This wide array of choices ensures that they can cater to any theme or mood of a corporate event, making them a versatile choice for any business.
In addition to their food and service, The BBQ Gourmet also excels in logistics and planning. They work closely with businesses to understand their specific needs and expectations, and then meticulously plan every detail to ensure the event goes off without a hitch. They understand the complexities and pressures of planning a corporate event and aim to make the catering aspect as stress-free and straightforward as possible.
Office Catering
In conclusion, The BBQ Gourmet takes Corporate Catering in Mississauga to a whole new level. With their exceptional food, impeccable service, and meticulous planning, they have carved a unique niche in the corporate catering scene. Whether it's a small office luncheon or a grand corporate gala, The BBQ Gourmet ensures every event is a memorable and delicious affair.
So, next time you're tasked with organising a corporate event in Mississauga, consider The BBQ Gourmet for your catering needs. With their varied menu, dedicated service, and unmatched expertise, they'll surely make your event a success.