Corporate BBQ Food Truck
Imagine the delight of your employees or clients when they find a Corporate BBQ Food Truck parked outside your office, ready to serve them mouth-watering barbeque dishes. In the world of corporate events, The BBQ Gourmet offers a unique and engaging experience that's sure to leave a lasting impression.
The BBQ Gourmet is a renowned name in the industry, known for providing top-notch Gourmet BBQ Catering services. Our Corporate BBQ Food Truck is all about creating an ambiance of fun and togetherness while serving delicious BBQ dishes that will satiate your cravings and take your taste buds on a gourmet journey.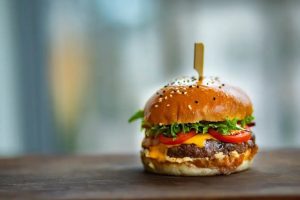 The BBQ Gourmet
Quality and Variety: The BBQ Gourmet's menu boasts a wide range of BBQ dishes, including juicy briskets, succulent ribs, and delectable pulled pork, to name a few. We ensure the use of fresh ingredients and traditional recipes, ensuring maximum flavor and satisfaction.
Professionalism and Expertise: With years of catering experience under our belt, we understand the unique needs of corporate events. Our team of seasoned chefs and friendly service staff are committed to delivering a seamless and enjoyable experience for your guests.
Customizable Menus: We understand that every event is unique. Therefore, we offer customizable menus that allow you to choose from an array of BBQ options to ensure your event menu is aligned with your preferences and dietary restrictions of your guests.
Corporate Events
Convenience and Efficiency: With our Corporate BBQ Food Truck, we bring the party to you. We manage everything, right from setup to clean-up, allowing you to focus on your event and your guests.
Steps to Book Your Corporate BBQ Food Truck with The BBQ Gourmet
Step 1: Get in touch with us online or via phone. Discuss your event details, including date, location, expected guest count, and any specific requests or preferences.
Step 2: Our team will work with you to develop a custom menu tailored to your event.
Step 3: We'll arrive at your location well ahead of time to set up our Corporate BBQ Food Truck and start prepping.
Step 4: Our professional chefs will then grill, smoke, and serve your chosen BBQ dishes right from our truck, adding an exciting, interactive element to your event.
Step 5: Once all your guests have been served, we'll handle the clean-up, leaving your venue just as we found it.
As you plan your next corporate event, consider the fun, unique experience of a Corporate BBQ Food Truck. The BBQ Gourmet is ready to assist you with exceptional BBQ Catering Services that will make your event not just a success, but also a memorable occasion.
BBQ Catering Services
In conclusion, The BBQ Gourmet's Corporate BBQ Food Truck offers a unique, delicious, and exciting addition to any corporate event. With our dedication to quality, professionalism, and customizable options, we're ready to help you create an unforgettable culinary experience that your guests will talk about long after the event is over. Contact us today to start planning your ultimate BBQ event.
Remember, when it comes to corporate events, nothing brings people together quite like the shared love for good BBQ. So, fire up the grill and get ready for a unique, gourmet BBQ experience with The BBQ Gourmet.