Corporate BBQ Catering Toronto
When it comes to corporate events in Toronto, an inviting atmosphere, bespoke service, and fantastic culinary experience are key to making a lasting impression. One of the well-sought services is Corporate BBQ Catering Toronto, where the magic of The BBQ Gourmet comes into play. Known for their exceptional BBQ catering services, The BBQ Gourmet makes every corporate event grand through their unique BBQ offerings.
The BBQ Gourmet stands out in the bustling Toronto catering services scene with a diverse menu of sumptuously grilled dishes. They take pride in offering their clients a chance to taste the best BBQ flavours, making every event a gastronomic adventure. Whether it's a small company gathering or a large corporate event, their BBQ event catering service is designed to meet and exceed expectations.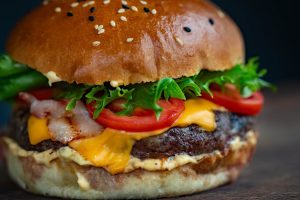 The BBQ Gourmet
One of the aspects that makes The BBQ Gourmet unique is their ability to create a gourmet BBQ catering experience that's a cut above the rest. They understand that every event has its unique requirements and tastes. The team works closely with clients to provide a tailored menu that suits the event's nature, size, and theme. They ensure that the BBQ fare served at every corporate event is not only mouthwatering but also aligns perfectly with the specific preferences and dietary needs of the guests.
The BBQ Gourmet's corporate event catering isn't just about the food. They pay keen attention to the finer details that make an event truly special. Their professional team ensures a seamless experience, from the initial planning stages right through to the event itself. They're dedicated to providing outstanding service, allowing the hosts to relax and enjoy the event, knowing everything is handled perfectly.
The BBQ Gourmet's commitment to quality doesn't end with their food and service. They source the finest local ingredients, ensuring that every bite is packed with freshness and flavour. With a focus on sustainability, they are proud to support local farmers and suppliers, which is evident in the taste of their BBQ dishes.
BBQ catering services
Their BBQ catering services also include state-of-the-art grilling equipment to ensure every meat cut is cooked to perfection. Their trained chefs have the expertise to manage the grill, ensuring that all dishes retain their moisture and flavour, making every bite an unforgettable experience.
Corporate BBQ Catering Toronto isn't complete without a variety of delectable side dishes. From the traditional coleslaw and baked beans to gourmet salads and fresh fruits, The BBQ Gourmet ensures there's something for everyone. They also offer a range of appetizers and desserts, ensuring a comprehensive dining experience that satisfies all taste buds.
Toronto catering services
What sets The BBQ Gourmet apart is their passion for what they do. Their love for BBQ isn't just reflected in their food; it's evident in their customer service, professionalism, and commitment to make every event a success. They believe in creating lasting relationships with their clients, which is why they strive to exceed expectations every time.
In conclusion, Corporate BBQ Catering Toronto offered by The BBQ Gourmet is the perfect solution for those looking for a unique, memorable, and delicious corporate event. With their commitment to quality, exceptional service, and attention to detail, they can turn any corporate event into a grand picnic-style celebration. Experience the magic of BBQ with The BBQ Gourmet, where every event is treated as a special occasion.