Corporate Barbeque Catering Toronto
In the bustling city of Toronto, arranging for corporate events can seem like a daunting task, especially when it comes to the food. However, with Corporate Barbeque Catering Toronto now being offered by The BBQ Gourmet, this task becomes a breeze! Known for their exceptional BBQ catering services, The BBQ Gourmet is rapidly becoming a top choice for corporate event catering in Toronto.
The BBQ Gourmet brings more than just delicious food to the table; they provide a memorable experience, turning a simple corporate event into an unforgettable gathering. With a wide range of gourmet barbeque options, they cater to all tastes and dietary restrictions.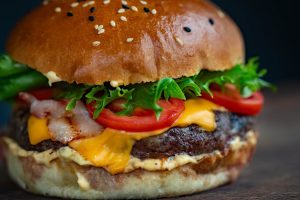 The BBQ Gourmet
Imagine having a corporate event outdoors, with the tantalizing aroma of char-grilled delicacies wafting through the air. The BBQ Gourmet guarantees this and more. Their team of seasoned chefs and experienced event managers work tirelessly to ensure every detail is taken care of, leaving you free to enjoy the event.
Offering a plethora of BBQ options from traditional smoked meats to creative and unique sides, Corporate Barbeque Catering Toronto by The BBQ Gourmet does not disappoint. They bring a level of professionalism and expertise that is unmatched in Toronto's catering scene. Their staff understands the nuances of corporate events and can expertly navigate through any situation.
The BBQ Gourmet prides themselves on their ability to cater to all types of corporate events, from small office parties to large outdoor gatherings. Their flexible menu options allow you to customize your event to suit your needs. Whether you're hosting a casual summer office party or an upscale corporate event, they can accommodate any request.
Corporate Events
But the services of The BBQ Gourmet extend beyond just the food. They understand that a successful corporate event requires more than just delicious meals. That's why they offer comprehensive event solutions from rentals, event planning, to clean-up services.
Their commitment to customer satisfaction is evident in their efforts to provide the best service possible. By choosing Corporate Barbeque Catering Toronto by The BBQ Gourmet, you're not just choosing a caterer; you're choosing a partner who is invested in the success of your event.
Their transparent pricing structure ensures there are no surprises at the end of the day. They offer several packages, each designed to provide the best value for your money. Regardless of your budget, The BBQ Gourmet guarantees high-quality service that does not compromise on taste or presentation.
Catering in Toronto
When it comes to catering for corporate events in Toronto, it's not just about the food; it's about creating an experience that leaves a lasting impression on your guests. The BBQ Gourmet understands this concept perfectly and strives to provide an experience that is as unforgettable as the food they serve.
In conclusion, if you're looking for a caterer that offers more than just food, your search ends with Corporate Barbeque Catering Toronto by The BBQ Gourmet. They promise to deliver not just a meal, but an experience that leaves a lasting impression on your guests. With their team of professionals, they guarantee a stress-free event that is sure to impress. So the next time you're planning a corporate event in Toronto, remember The BBQ Gourmet – your partner in creating unforgettable experiences.