Catering Packages for Corporate Events
Host an unforgettable corporate event in Toronto with unique catering packages from The BBQ Gourmet. A pioneer in offering mouth-watering BBQ cuisine, The BBQ Gourmet has solidified its position as a top choice for corporate catering services in Toronto.
Elevating standard corporate events to extraordinary occasions, The BBQ Gourmet's catering packages for corporate events are designed to meet any event's requirements, from small board meetings to large company-wide celebrations. With a focus on providing services that are as versatile as they are delectable, The BBQ Gourmet is perfect for those wishing to add a distinctive twist to their corporate gatherings.
The BBQ Gourmet's corporate catering services are beyond conventional. They offer an imaginative BBQ menu meticulously crafted by experienced chefs. Their signature dishes include tender, slow-cooked ribs, juicy brisket, pulled pork, and more, all seasoned and barbecued to perfection. These dishes are served with a side of classic BBQ accompaniments like coleslaw, cornbread, and potato salad.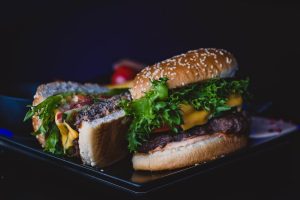 The BBQ Gourmet
The BBQ Gourmet's BBQ catering packages are not only about the food. They are comprehensive solutions designed to handle every aspect of your event's catering needs. They offer various packages suitable for different event sizes and budgets, ensuring each corporate event is a triumph, regardless of the scale.
Their professional staff will handle everything from setup to cleanup, allowing you and your guests to relax and enjoy the event. They believe in going the extra mile to provide exceptional service, ensuring your corporate event in Toronto stands out.
Choosing The BBQ Gourmet for your corporate catering services in Toronto means getting more than just great food. It's about creating an unforgettable experience for your guests. They take care of every minute detail, ensuring each element complements the overall event theme, creating a cohesive and enjoyable experience for all attendees.
Corporate Catering Services
One of The BBQ Gourmet's unique features is their dedication to sustainability. They are committed to reducing their environmental impact by incorporating sustainable practices into their operations. This includes using locally sourced ingredients, recycling waste, and minimizing packaging. They even provide compostable plates and cutlery to further reduce their environmental footprint.
With their commitment to quality food, excellent service, and sustainable practices, The BBQ Gourmet has become a go-to source for catering packages for corporate events in Toronto. They are devoted to delivering an exceptional dining experience, making every corporate event they cater a memorable one.
The BBQ Gourmet's reputation for quality and service extends beyond just their food. Their dedication to customer satisfaction ensures that your event runs smoothly. If you need adjustments to the menu or have specific dietary requirements, their team is more than willing to accommodate your needs. They are flexible and adaptable, proving that no event is too big or too small for them to handle.
BBQ Catering Packages
In conclusion, if you're planning a corporate event in Toronto and are looking for a unique catering package that will leave a lasting impression, consider The BBQ Gourmet. They offer more than just delicious food; they provide a complete catering solution that will exceed your expectations.
From the first bite of their tender, slow-cooked ribs to the last morsel of their sweet cornbread, The BBQ Gourmet takes pride in every aspect of their service, ensuring that your corporate event is a resounding success. So, next time you're planning a corporate event in Toronto, remember to include The BBQ Gourmet in your plans. You won't be disappointed!