Catering for Corporate Meetings Toronto
When it comes to hosting a corporate meeting in Toronto, the catering becomes an essential aspect to consider. It not only helps in giving a good impression to your clients but also boosts the morale of your employees. For many businesses, The BBQ Gourmet has emerged as a top choice for catering for corporate meetings in Toronto. This article will explore why The BBQ Gourmet's unique BBQ catering services are an ideal option for your next corporate event.
The BBQ Gourmet has made a name for itself in the competitive Toronto corporate catering market with its mouth-watering BBQ delicacies. From traditional smoked ribs to succulent chicken and other gourmet BBQ offerings, The BBQ Gourmet provides a memorable culinary experience that leaves a lasting impression on your attendees.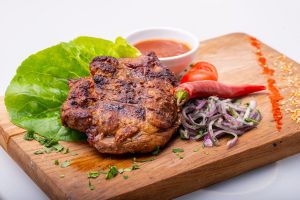 The BBQ Gourmet
One of the key reasons why the BBQ Gourmet is a preferred choice for catering for corporate meetings in Toronto is its customizable menu options. They understand that every event is unique and requires different food choices. Whether you want a full-on BBQ feast or a blend of BBQ with other cuisines, they can tailor the menu to your preference.
In addition to their delicious food, The BBQ Gourmet also provides professional, punctual, and friendly service. Their dedicated team ensures that everything runs smoothly, from setting up the buffet to cleaning up after the event. They take care of every detail, allowing you to focus on your meeting.
Furthermore, The BBQ Gourmet stands out for its commitment to quality. They source the freshest ingredients and use authentic BBQ cooking techniques to create flavorful dishes. Their meticulous attention to detail and commitment to quality ensure that every bite is a gastronomical delight.
Corporate Catering Toronto
Not just the food, but even the presentation by The BBQ Gourmet is top-notch. They understand that the aesthetic appeal of the buffet is as important as the taste of the food. Their creative food display not only entices the taste buds but also adds a charm to your corporate event.
In addition to their regular BBQ offerings, The BBQ Gourmet also caters to dietary restrictions. They offer vegetarian, vegan, and gluten-free options, ensuring that all your guests' dietary needs are met. This level of inclusivity is a testament to their dedication to customer service.
Moreover, The BBQ Gourmet has vast experience in catering for corporate meetings in Toronto. They have catered to various business events, from small meetings to large-scale conferences. This experience allows them to understand the specific needs of corporate events and deliver a seamless service.
Gourmet Catering Services
Lastly, The BBQ Gourmet's competitive pricing makes them an attractive choice for businesses of all sizes. They offer various packages, allowing you to choose one that suits your budget and requirements. Despite their affordable rates, they do not compromise on quality or service.
In conclusion, The BBQ Gourmet offers a unique and delicious option for catering for corporate meetings in Toronto. Their exceptional food, professional service, and customizable menu options make them a top choice for businesses. So, the next time you plan a corporate meeting in Toronto, consider the BBQ Gourmet to provide a memorable catering experience for your attendees.